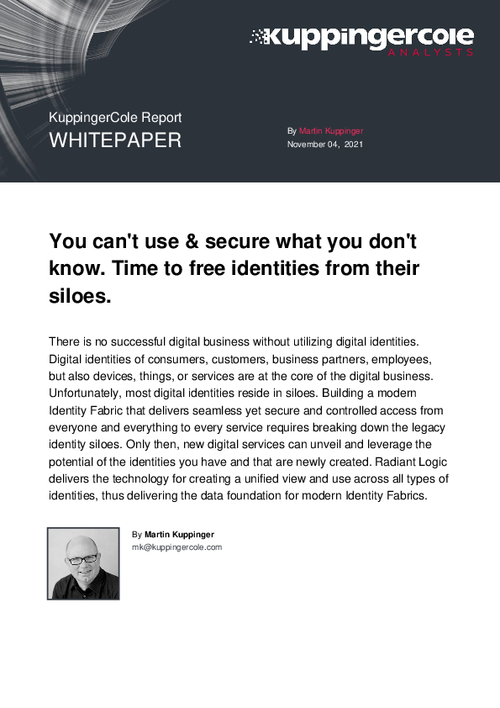 There is no successful digital business without utilizing digital identities. Digital identities of consumers, customers, business partners, employees, but also devices, things, or services are at the core of the digital business. Unfortunately, most digital identities reside in siloes. Building a modern identity Fabric that delivers seamless yet secure and controlled access from everyone and everything to every service requires breaking down the legacy identity siloes. Only then, new digital services can unveil and leverage the potential of the identities you have and that are newly created. Radiant Logic delivers the technology for creating a unified view and use across all types of identities, thus delivering the data foundation for modern Identity Fabrics.
Key takeaways from this research include:
The challenges today's identity silos create for delivering digital services at speed;
How modern Identity Fabrics benefit from an Identity Unification layer;
Recommendations on how to modernize IAM for the digital business.