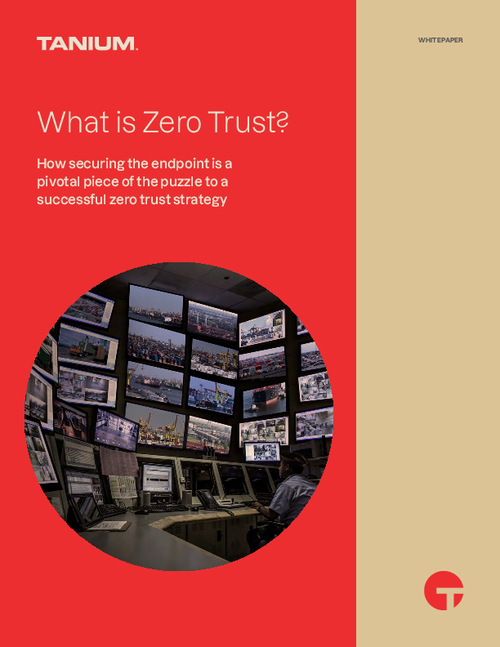 Enterprises must recognize that even the tiniest crack in their network's armor can be exploited. In fact, the idea of a perimeter, or the castle-and-moat approach to security, is long past its "use by" date. Organizations should not automatically trust anything inside or outside their perimeters. The endpoint is the new perimeter.
The zero trust approach was made for our complicated and volatile reality. Zero Trust is a security solution – not a product – that assumes no device or user can be trusted without verification. The key to successfully implementing zero trust starts at the ""new"" perimeter with accurate, complete endpoint visibility.
Read this guide to get an inside look at how Tanium helps distributed organizations plan and execute zero trust strategies.