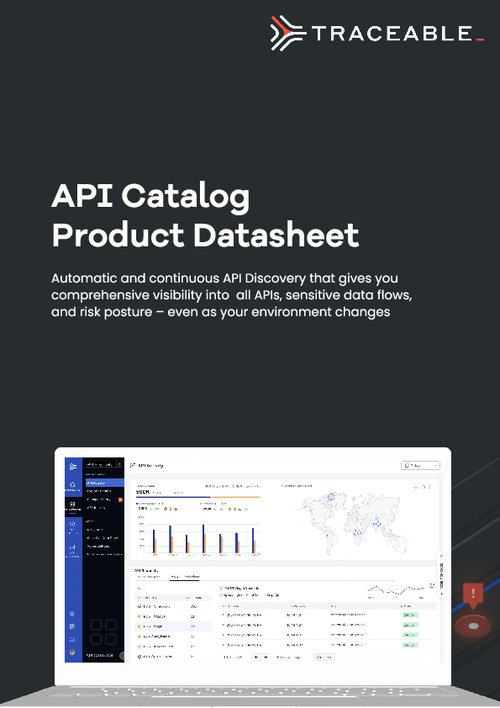 APIs are the lynchpin of how modern microservices and distributed applications work. Everything is broken into and integrated through APIs. Keeping track of them is the first priority. Do you know how many APIs you have in your organization? Do you know which new APIs have been recently introduced?
Because of this, it's becoming increasingly more important to have complete visibility into your APIs, so you can make better security decisions.
About API Catalog
Traceable's API Catalog is an automatic and continuous API discovery solution that gives you comprehensive visibility into all of your APIs, sensitive data flows, and risk posture – even as your environment changes.
An overview of API Catalog, including all features, benefits and a summary of use cases;
Why traditional API discovery tools are not enough to effectively assess your API attack surface;
How multiple teams, including security, development, devops and compliance teams can benefit from API Catalog;
How API Catalog seamlessly integrates into your CI/CD process, so you can address potential issues early in non-production environments.