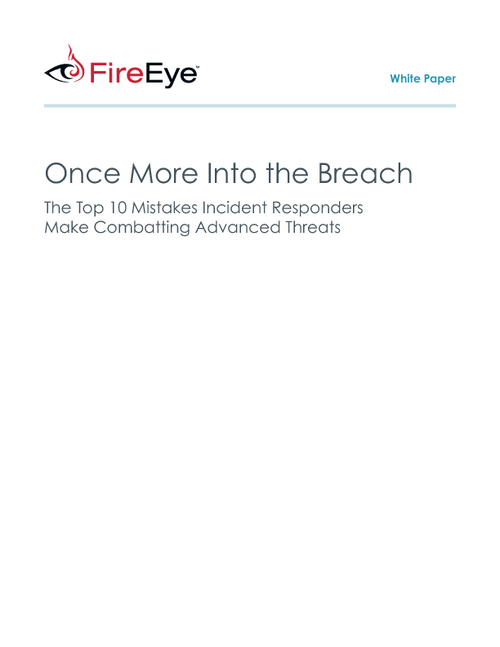 Whether they work for an up-and-coming start-up or an industry giant, security response teams are under siege as never before. Today's cyber attacks are sophisticated, relentless, and devastating, costing U.S. businesses $8.9 million a year each on average. Attacking in multiple stages across multiple vectors, advanced persistent threats (APTs) and other sophisticated attacks easily evade signature-based detection and other traditional defenses.
This white paper describes:
The 10 most common mistakes, strategic and technical, that incident response teams make;
The effect of these mistakes and how to avoid them with a well-defined incident response plan.