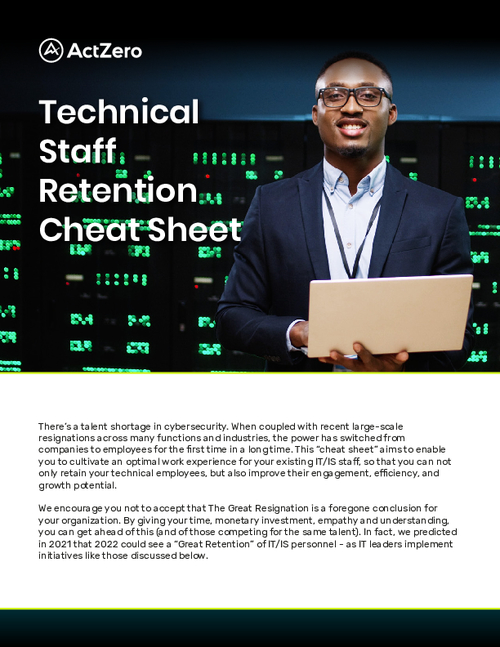 Cybersecurity faces a hiring and retention "perfect storm" during The Great Resignation. The cost of acquiring talent from a limited pool is so high that companies will have to take decisive action to retain people rather than let them walk out the door. This Technical Staff Retention Cheat Sheet is for IT, networking and security team leaders or anybody who wants to improve their retention of technically-minded employees.
This cheat sheet equips you with:
A checklist that includes measures you can take to improve and why you should take them;
The type of guidance you could expect from an expert people team, even if you don't have one at your disposal;
A clear path to the desired outcome (of excellent retention and engagement) by providing both the what to do and why to do it;
Other resources to support this effort.