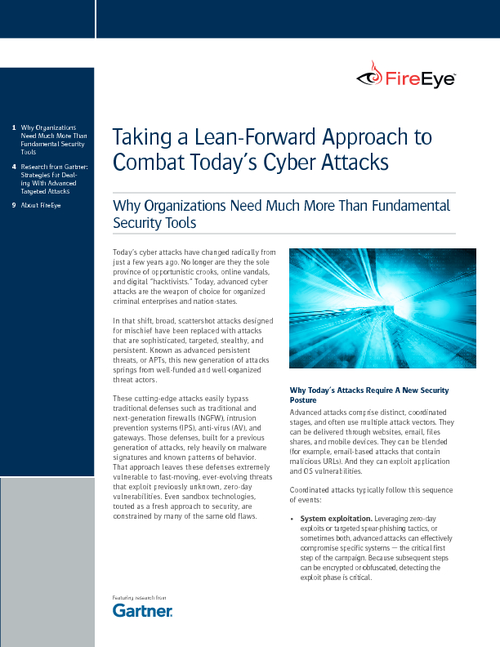 Today's cyber attacks have changed radically from just a few years ago. No longer are they the sole province of opportunistic crooks, online vandals and digitial "hacktivists." Today, advanced cyber attacks are the weapon of choice for organized criminal enterprises and nation-states.
This white paper highlights:
Why organizations need much more than fundamental security tools;
Strategies for dealing with advanced targeted attacks.