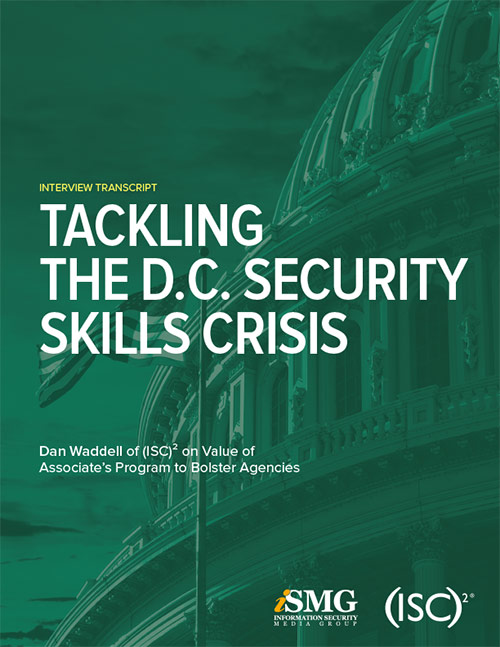 The scale of the global IT security skills crisis is well documented. But what is its direct impact on cybersecurity with the government agencies of Washington, D.C.? Dan Waddell, Managing Director, North America at (ISC)² discusses the problem - and a new way to address it.
"Cloud security is one of the skills specifically identified by our federal government partners as the next big skill that's really in demand," Waddell says. But that's just one among many in-demand skills, and as a result of the skills gap, security leaders lack confidence in the cybersecurity of their agencies.
Download this interview with Waddell to learn about:
The impact of the skills crisis in these agencies;
How the (ISC)² Associate's Program can help fill gaps;
How government agencies can better collaborate with (ISC)².