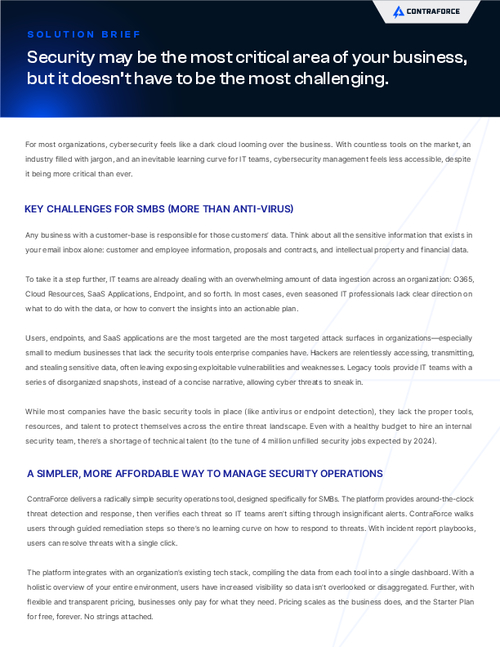 With countless tools on the market, an industry filled with jargon, and an inevitable learning curve for IT teams, cybersecurity management feels less accessible for SMBs, despite it being more critical than ever. While most companies have the basic security tools in place (like antivirus or endpoint detection), they lack the proper tools, resources, and talent to protect themselves across the entire threat landscape.
Download this brief to learn:
The key challenges for SMBs;
The most effective tools for handling a wide variety of security threats;
The business impact these tools will have on your SMB.