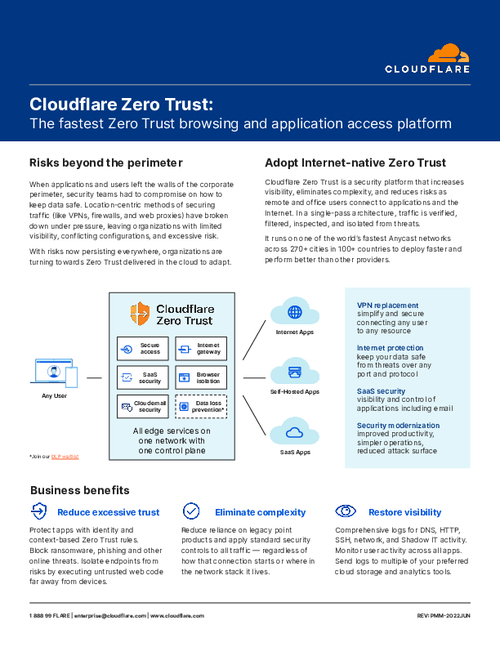 With risks now persisting everywhere, organizations are turning towards Zero Trust delivered in the cloud to adapt. In a single-pass architecture, traffic is verified, filtered, inspected, and isolated from threats.
Download this whitepaper to learn about:
A faster, easier, and safer way to connect remote users to apps;
Simplifying administrative configuration and support;
SWG with Zero Trust Browsing.