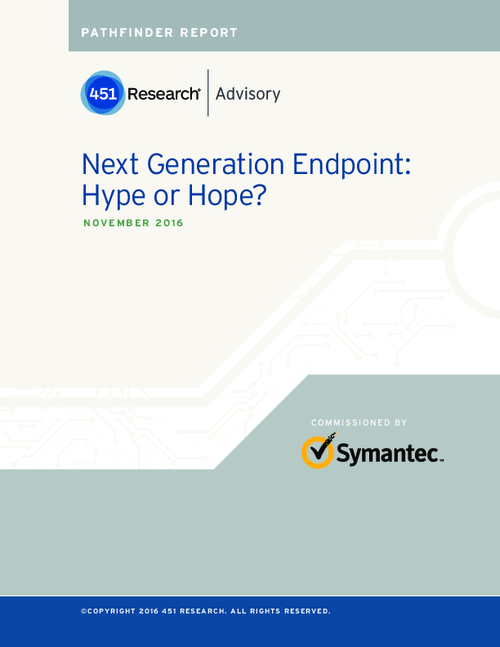 In the world of endpoint security and antivirus, there is a need to shift away from using signatures as the primary method for malware prevention. No less than 37 new endpoint security products have emerged in the past five years, each claimed to address the changing landscape. But how do you know who to use, when to use them and if it will be enough to protect your enterprise?
Find out how to sort through all the hype. Download this report from 451 Research to learn more.
Sponsored By Symantec: 350 Ellis Street, Mountain View, CA 94043 United States Phone: +1 650-527-8000 www.symantec.com
This promotion is brought to you by ISMG. ISMG is obtaining your consent to send electronic messages to you on behalf of itself and Symantec. By submitting your information you agree to be contacted by Symantec on topics of interest. Your information will not be shared outside Symantec or ISMG, and you can unsubscribe from emails sent by ISMG, or Symantec by clicking on "Unsubscribe" on any email received.