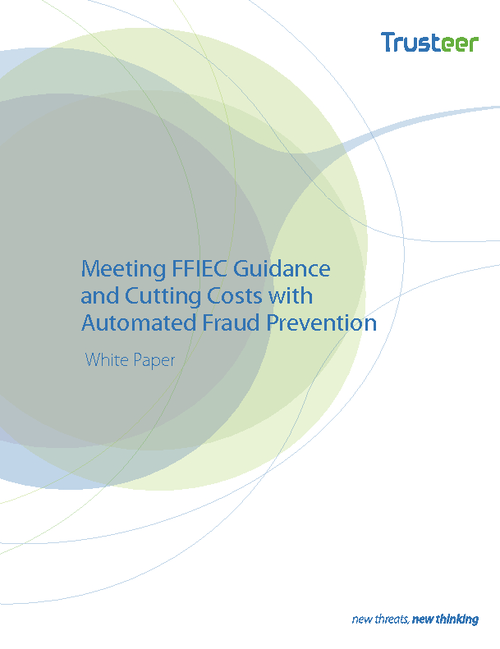 Unmistakably, the release of the FFIEC supplement was the result of an increasingly hostile online banking environment created by the introduction of advanced malware. To effectively comply with FFIEC guidelines, financial organizations need to select a solution that is able to provide real-time threat intelligence that enables continuous risk assessment and drives adaptive layered security.
This white paper helps organizations navigate the maze of security solutions available by presenting the key points organizations must consider when selecting a security solution to meet FFIEC requirements. It also describes how to comply with the guidance on time and on budget by minimizing deployment, management and operational cost
Download this white paper to learn:
The considerations for selecting a security solution to meet the FFIEC requirements;
How to achieve sustainable cybercrime prevention while reducing costs;
How Trusteer's Cybercrime Prevention Architecture can help you comply with the new FFIEC guidelines.