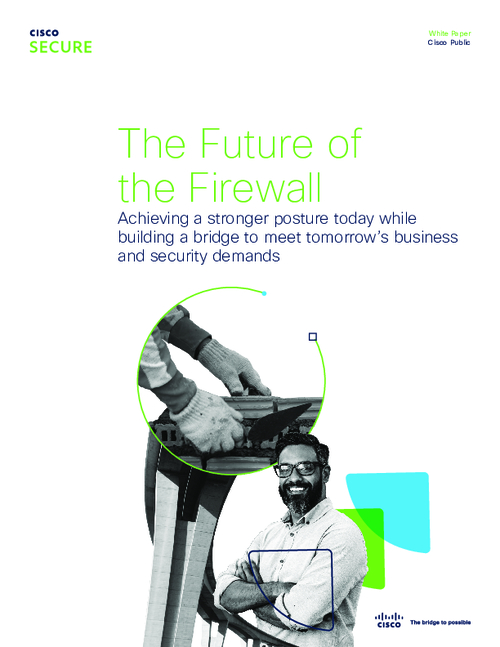 As networks become more diverse and complex, it becomes increasingly difficult for organizations to achieve consistent policy management and enforcement. Cisco's Firewall products can help solve these issues.
Read "The Future of Firewalling: How a Platform Approach Can Lower Security Costs" to learn about:
The evolution of network security.
What an organization can do to regain control and achieve consistency within their network.
Steps to protect an environment for the future.