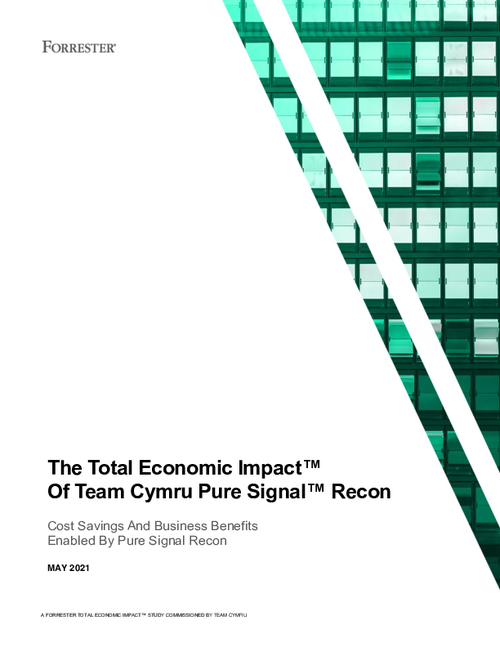 Total Economic Impact™ of Pure Signal™ Recon from Team Cymru
Team Cymru commissioned Forrester Consulting to quantify the positive financial impact of external threat hunting using Team Cymru's Pure Signal™ Recon solution. Get insights on one organization that achieved 488% ROI over 3 years with payback in less than 6 months.
Learn the impact of making external threat hunting a strategic priority and implementing a threat reconnaissance program.
Block attacks before they're launched;
Detect supply chain threats;
Reduce M&A cyber risk;
Improve gains from existing budgets;
Reduce operational drain from phishing attacks.