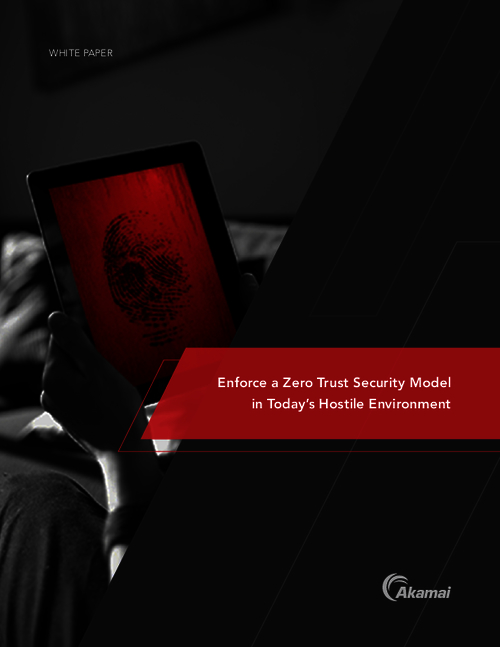 As companies leverage new cloud and DevOps workflows to build their digital business, security has not kept pace. Traditional perimeter security was never designed for today's reality.
Download this whitepaper on a new security paradigm for today's hostile environment: zero trust. Learn why under this model
Users and devices are never trusted, and the environment is assumed to be hostile
There is no trust distinction between internal and external networks
All access requests and devices are always verified with full logging and behavioral analytics.
In viewing this content, we would like to share your data with the content creator. Click here for more info or to opt out.