Corelight Sensor: A Typical Use Case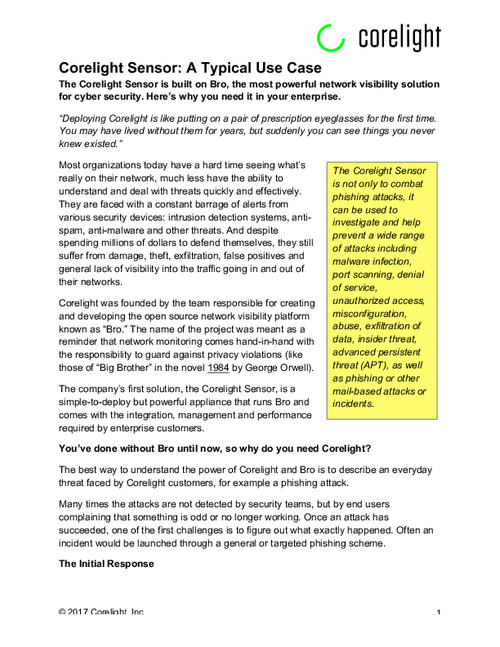 Bro is an open source framework for network visibility developed in 1995 and used widely in the defense, intelligence and national research universities. In the last few years as cyber threats have become more severe and the consequences of attacks more dire, mainstream enterprises have begun to consider Bro to augment their existing network security defenses.
Download this whitepaper that outlines how Bro, and the Corelight Sensor appliance built on Bro, help incident responders (IRs) and security operations personnel to understand and resolve threats much more quickly using the deep network traffic data provided by Bro.