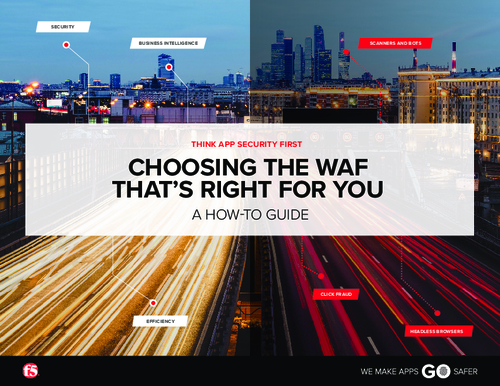 Despite the industry's best efforts to bolster secure application development practices, the growing decentralisation of infrastructure has resulted in complex application deployments that are, by nature, more difficult to protect. The good news is that there are tools to help you bolster your apps against breaches by mitigating vulnerabilities and stopping attacks—specifically, web application firewalls (WAFs). But how do you choose the WAF that's right for you? To help you better understand which WAF is right for you, here are some questions that we'll cover to help you consider:
Can security tools add real business value?
Do you want to manage your business—or manage your security solutions?
Do you want to go beyond basic regulatory compliance?
Do you want to get a handle on BOT traffic while focusing on your customers?
Do you know about your APIs, and are they secure?