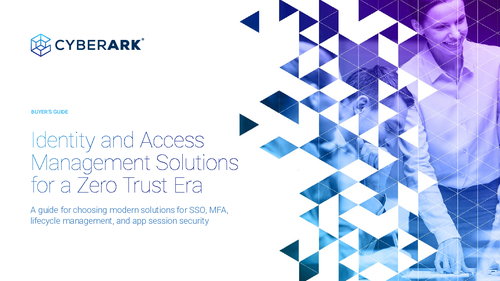 We created a new buyer's guide to help you vet the landscape of Identity and Access Management (IAM) vendors for solutions that can meet your unique needs. Here's why.
Amid your daily deluge of security alerts, the idea of shopping for a new IAM solution might feel daunting. But chances are, you have a distributed workforce that's using a rapidly growing number of apps to work on make-or-break initiatives, such as digital transformations.
These trends are generating an explosion of new identities and passwords to secure — and not all solutions were designed for this era.
Read on for insights on how to vet IAM solutions for the latest in machine learning, AI and automation capabilities across four categories:
Single Sign-on (SSO)
Adaptive Multifactor Authentication (MFA)
Lifecycle Management
Web Application Session Security