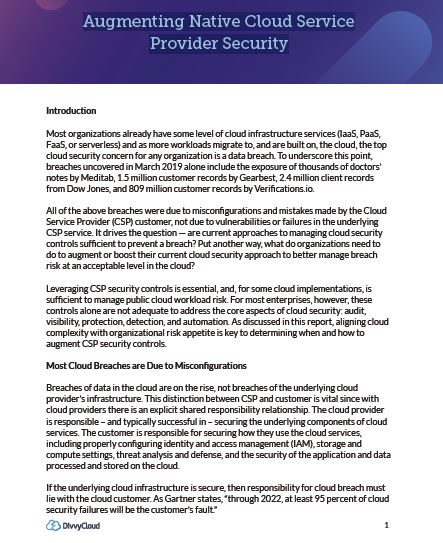 Leveraging CSP security controls is essential, and, for some cloud implementations, is sufficient to manage public cloud workload risk. For most enterprises, however, these controls alone are not adequate to address the core aspects of cloud security: audit, visibility, protection, detection, and automation.
Read this guide to learn about:
Managing risk against cloud complexity;
The tools needed to manage and protect cloud workloads;
Gaining security effectiveness while managing risk.