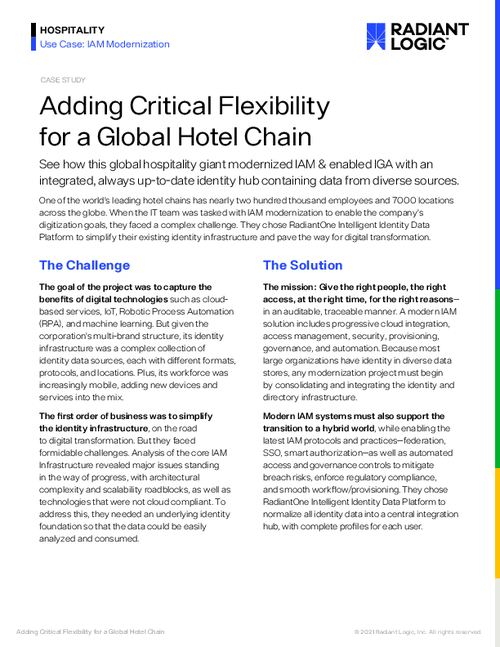 One of the world's leading hotel chains has nearly two hundred thousand employees and 7000 locations across the globe. When the IT team was tasked with IAM modernization to enable the company's digitization goals, they faced a complex challenge. See how they chose to simplify their existing identity infrastructure and pave the way for digital transformation.
You'll learn how they accomplished:
The ability to capture the benefits of digital technologies;
A simplified identity infrastructure;
Granular access control;
Modernized IAM systems to support the transition to a hybrid world.