Critical Infrastructure Security , Standards, Regulations & Compliance
US Senators Aim to Block Foreign Tech That Poses Threat
Senators Target TikTok and Other Chinese Companies in White House-Backed Bill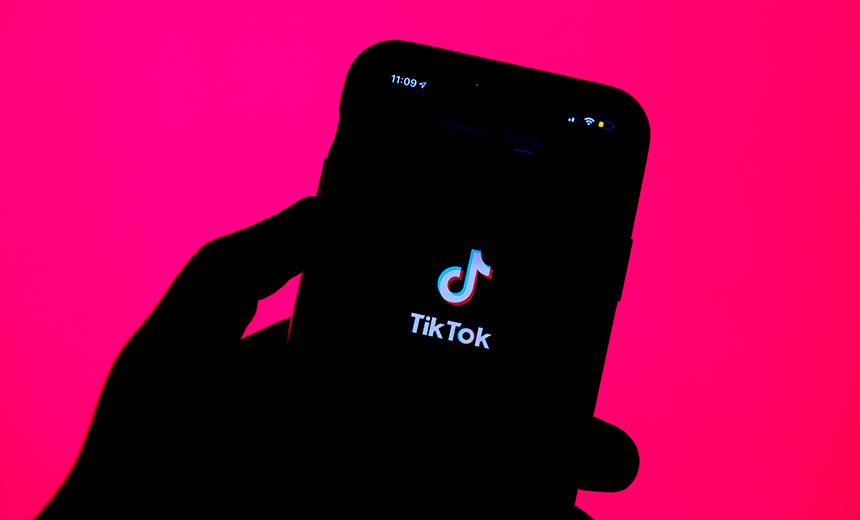 A dozen U.S. senators on Tuesday introduced bipartisan legislation backed by the White House charging the federal government with initiating a process to systematically block foreign technology from reaching the domestic market when the tech poses a national security threat.
See Also: Keeping Your Side of the Street Clean: 5 Cyber-Hygiene Facts You Wish You Knew Earlier
Backers say the bill, the Restricting the Emergence of Security Threats that Risk Information Communications Technology - or RESTRICT - Act, could result in restrictions for the social media platform TikTok, which is owned by Chinese company ByteDance.
The short-form video app has operated under a cloud of Washington, D.C.-driven opposition dating to fears by the Trump administration that TikTok shares data with the Chinese government and could be used in Beijing influence operations. TikTok has sought to tamp down accusations of close connections with the People's Republic of China, migrating user data to centers in the United States. It has driven back, on First Amendment grounds in multiple federal courthouses, attempts by the executive branch to ban it. Analysis in 2021 by The Citizen Lab concluded that TikTok collects types of data similar to what other social media platforms collect - and also said that "the general privacy standards for social platforms is not a high bar."
Bill sponsor Sen. Mark Warner said the bill is larger than TikTok. "We need a comprehensive, risk-based approach that proactively tackles sources of potentially dangerous technology before they gain a foothold in America, so we aren't playing Whac-A-Mole and scrambling to catch up once they're already ubiquitous," the Virginia Democrat said.
The bill's Republican sponsor is Sen. John Thune of South Dakota. Ten evenly split Democrats and Republicans are co-sponsors.
The Biden administration was quick to praise the bill, issuing a statement from National Security Advisor Jake Sullivan calling on Congress to quickly "send it to the president's desk."
The legislation is the latest example of widening suspicion by Western governments of Chinese technology that's fueled by concerns over the extent of Chinese geopolitical ambitions. Western governments have also objected to Beijing's systemic human rights abuses of its Uyghur population. The United States has effectively blacklisted Chinese telecom manufacturers Huawei and ZTE, video surveillance equipment makers Hikvision and Dahua, and Hytera, which makes two-way radio systems.
The German government this week indicated it may follow suit, at least partially, on Huawei and ZTE gear (see: Germany's 5G Safety Review Could Ban Huawei and ZTE Gear).
The U.S. is trying to ensure the bans go both ways by imposing export controls on advanced semiconductor technologies to prevent them from reaching China.
The RESTRICT Act would require the Department of Commerce to begin reviewing purchases of goods and services from Chinese-based companies for risks to national security. The department could expand the list of "foreign adversaries" covered by the bill to cover additional countries.
The department would be empowered to prohibit such transactions or impose measures to mitigate the risk. Technology used in critical infrastructure would receive priority consideration, as would any product that processes the data of more than 1 million American users.
Violations of Commerce determinations would be enforceable in criminal and civil court. Under the bill, the department wouldn't have much time to stand up a review process - no more than 180 days after the legislation would become law.