U.S. Postal Service CISO Leaving
Spokesman: Departure Unrelated to USPS Breach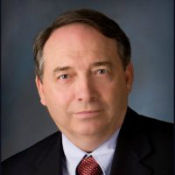 Charles McGann is stepping down as corporate information security officer of the United States Postal Service, just over a week after revelations of a major breach of USPS computers.
See Also: Webinar | Passwords: Here Today, Gone Tomorrow? Be Careful What You Wish For.
Postal Service spokesman David Partenheimer says McGann's departure had nothing to do with the breach, and praises him as "a key player in the Postal Service's successful response to the recent cyber-intrusion."
The Postal Service revealed on Nov. 10 that it had learned of a cyber-intrusion that exposed the records of more than 800,000 employees (see U.S. Postal Service Confirms Data Breach). Citing officials familiar with the breach, CNN also reported that 2.9 million postal service customers were affected by the breach.
The spokesman characterizes McGann's departure as a retirement after 27 years of service. As corporate information security manager, McGann oversaw information security at one of the world's largest technology networks.
Partenheimer did not say whether McGann would be taking a new job or when his last day will be as USPS CISO.
McGann became CISO in 2009. He also served as co-chair of the (ISC)² Government Advisory Board on Cybersecurity from 2010 to 2012.