UAlbany Announces Infosec Program
Developed in Response to Shortage of Professionals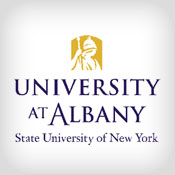 The University of Albany School of Business in New York has created a Graduate Certificate in Information Security program designed for students entering the field, as well as practicing professionals.
See Also: Unlocking IAM - Balancing Frictionless Registration & Data Integrity
The program will be of particular interest to professionals working in financial services, energy and government, according to the university. "UAlbany's School of Business developed this innovative program in response to a dire shortage of trained information security and digital forensics professionals," School of Business Dean Donald Siegel says.
The program teaches students a combination of both technical and business skills. Students will learn to identify computer and network threats, analyze system weaknesses, respond to incidents and design secure systems. Courses also address vulnerability analysis, penetration testing, forensic analysis and evidence gathering, risk analysis, and policy-writing.
Students can complete coursework through traditional face-to-face learning as well as online classes. Courses will continuously be updated and added to the curriculum.
Online courses are being developed through a joint program with Bauman Moscow State Technical University funded by the U.S. Department of Education Fund for the Improvement of Post-Secondary Education Program.