Zscaler Selects Ingram Micro as U.S. Distribution Partner
Zscaler Selects Ingram Micro as U.S. Distribution Partner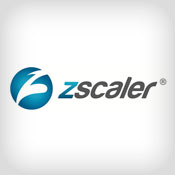 Zscaler, the Cloud Security Company, announced its selection of Ingram Micro Inc. (NYSE: IM) as the company's exclusive U.S. distribution partner. Under the terms of the agreement, Ingram Micro's Services Division and Cloud Marketplace (www.ingrammicrcloud.com) will offer Zscaler's leading cloud security solution to channel partners throughout the U.S. starting March 5, 2012.
"The accelerating demand by small and mid-size businesses to move to integrated Web and email filtering in the cloud has taken us by storm," said Denise Hayman, VP Channels and Alliances at Zscaler. "This new relationship with Ingram Micro will allow us to support the expanding VAR demand for Zscaler and enable more partners to succeed by leveraging our newly announced Pinnacle Partner Program to the channel," said Hayman. "The shift toward cloud is accelerating and the combination of Zscaler's award winning solution alongside Ingram Micro's reach and ability to work with and deliver services to a wide range of channel partners is a powerful combination."
"The Ingram Micro Cloud Marketplace features in-demand, best-of-breed cloud service providers and we're pleased to add Zscaler to our growing cloud portfolio," said Renee Bergeron, vice president, Managed Services and Cloud Computing, Ingram Micro North America. "Zscaler's integrated web, email and mobile security cloud solutions offer channel partners a unified security solution that will scale alongside of their customers' growth and security needs."
Recognized as the Innovative leader in Gartner's Secure Web Gateway Magic Quadrant, Zscaler continues to grow and reach from small business to the largest Global 2000 enterprises.
The previously announced Zscaler Pinnacle Program is a comprehensive program to bring the Cloud Services resources, training, and services model strategies together to help VARs create and enable a cloud security business.
"The Ingram Micro relationship is a key component within our go-to-market strategy for North America," said Hayman. "The depth of service, reach and execution Ingram Micro brings to the table for Zscaler will enable us to more effectively meet market demands and expand much more quickly."
Zscaler distributes its Cloud Security solutions exclusively through reseller channels. "In the past, many cloud services companies have 'skirted' the channel in the belief that cloud should be delivered direct to end customers. We at Zscaler fundamentally believe that the channel has owned the security relationship with the customer and are committed with Ingram Micro to honor these relationships and the continued value the channel will deliver as cloud security becomes mainstream," said Lane Bess, COO, Zscaler.
For more information on Ingram Micro visit www.ingrammicro.com.
Follow Ingram Micro Inc. on Facebook at www.facebook.com/IngramMicro and Twitter at www.twitter.com/IngramMicroInc.
About Ingram Micro Inc.
As a vital link in the technology value chain, Ingram Micro creates sales and profitability opportunities for vendors and resellers through unique marketing programs, outsourced logistics, technical and financial support, managed and cloud-based services, and product aggregation and distribution. The company is the only global broad-based IT distributor, serving more than 150 countries on six continents with the world's most comprehensive portfolio of IT products and services. Visit www.ingrammicro.com.
About Zscaler
Zscaler enforces business policy, mitigates risk and provides twice the functionality at a fraction of the cost of current solutions, utilizing a multi-tenant, globally-deployed infrastructure. Zscaler's integrated, cloud-delivered security services include Web Security, Mobile Security, Email Security and DLP. Zscaler services enable organizations to provide the right access to the right users, from any place and on any device - all while empowering the end-user with a rich Internet experience. For more information, visit www.zscaler.com.