Xceedium Announces Agreement with Quantiq International at RSA
Xceedium Announces Agreement with Quantiq International at RSA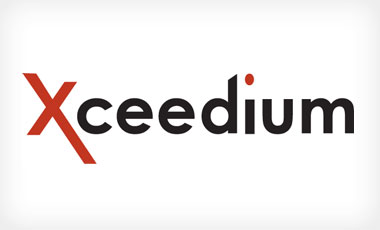 Xceedium®, Inc., the leading provider of privileged identity management software for traditional, virtualized, and hybrid-cloud enterprises, today announced an agreement with Quantiq International making Xceedium Xsuite® the only insider threat solution Quantiq sells, distributes, and supports.
The agreement also provides Quantiq International with significantly expanded Xsuite distribution rights throughout the Asia Pacific region, including exclusive distribution rights in Singapore, the Philippines, Hong Kong, Thailand, Taiwan, Malaysia, Indonesia, Brunei, and Myanmar. Quantiq also gains increased distribution rights in China, Japan, India, Australia, and New Zealand.
Ongoing, large-scale data breaches have vividly demonstrated the risks privileged users pose. The risks have prompted regulators and auditors to increase their scrutiny of the measures taken by companies and governmental organizations to defend themselves. Quantiq International is a leading security architect in the APAC region, and has delivered insider threat protection solutions based on Xceedium's products to organizations including leaders in the financial services, government, law enforcement, and other sectors.
"We are delighted to elevate our long-standing relationship with Xceedium and Xsuite," said Dennis Tee, Director of Quantiq International. "Our extensive experience with Xsuite and other privileged identity management tools made it clear to us Xsuite is the best possible solution for our customer's privileged user risk management requirements. This is demonstrated by the many organizations which have switched out first-generation password management offerings to take advantage of Xsuite's comprehensive feature set and scalability."
"Information security ultimately relies on trusting a staff whose duties and activities must be carefully scrutinized," said John Suit, Chief Technology Officer of Xceedium. "It's critically important regulated and security conscious organizations of all kinds mitigate these risks by deploying a privileged identity management solution capable of enforcing privileged access controls like those outlined in the Technology Risk Management Guidelines published by the Monetary Authority of Singapore last June."
Xsuite vaults and manages credentials, enforces fine-grained access controls, and limits administrative command execution. And like an "over the shoulder" video camera, Xsuite provides DVR-quality recordings of activity over RDP, SSH, and web-based administrative sessions. Unlike first-generation systems, Xsuite's comprehensive controls can be applied to servers and network devices within traditional data centers, virtualization platforms like VMware, and cloud-based systems such as Amazon Web Services and Microsoft Office365. Xsuite also controls, audits, and records high-risk administrative sessions initiated through cloud and virtualization management consoles and application programming interfaces (APIs). These new consoles and management APIs offer wide-reaching control of basic infrastructure, and require the advanced protections provided only by Xsuite.
"This expanded distribution agreement with the well-respected Quantiq International ensures organizations in the APAC region will have access to the best technology, solutions, and support available," said Jay Zimmet, Executive Vice President of Global Sales for Xceedium. "Insider threats and data breaches are a global challenge, and we strive to build relationships with superior regional security solution architects. Quantiq's expertise and reach make it the perfect choice to lead our efforts in APAC, and we look forward to a long and successful continuation of our relationship," he added.
About Xceedium
Xceedium is the leading provider of privileged identity management solutions for hybrid-cloud enterprises. Large companies and global government agencies use Xceedium products to reduce the risks privileged users and unprotected credentials pose to systems and data. The company's Xsuite platform enables customers to implement a zero trust security model. It vaults privileged account credentials, implements role-based access controls, and monitors and records privileged user sessions. With unified policy management, Xsuite enables the seamless administration of security controls across systems, whether they reside in a traditional data center, a private cloud, on public cloud infrastructure, or a combination of environments.
Xceedium solutions enable organizations to comply with security and privacy mandates such as: PCI DSS, FISMA, HIPAA, and NERC CIP. The company's products provide industry-leading reliability, availability, and scalability, and are the most highly certified products in the market with designations including FIPS 140-2 Level 2, Common Criteria EAL4+, and the U.S. DoD Unified Command Approved Products List (UC/APL). For more information, visit: www.xceedium.com.