Vormetric Enables Seamless Data Security Integration for CSPs, Enterprises
Vormetric Enables Seamless Data Security Integration for CSPs, Enterprises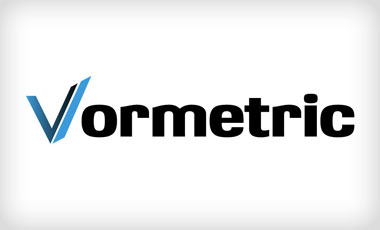 Vormetric, the leader in enterprise data security for physical, virtual and cloud environments, today released Vormetric Toolkit, which automates and accelerates deployments of Vormetric Data Security in cloud service provider and large enterprise environments. Vormetric Toolkit's automated provisioning capabilities enable organizations to protect what matters by securing data in multi-tenant environments with unprecedented ease. The company will demo Vormetric OnDemand - created with Vormetric Toolkit - at next week's RSA Conference (booth #445).
"Protecting sensitive data is a top business imperative for all IT security professionals, but it is the No. 1 business concern for those embracing private and public clouds," said Derek Tumulak, Vormetric's vice president of product management. "We developed Vormetric Toolkit to give both cloud service providers and enterprises control over their customers' — or their company's — high-value data as quickly as possible. Our new toolkit already enables nearly 50 Vormetric customers to scale and manage data security across more than twenty thousand servers."
Vormetric Toolkit enables cloud service providers to integrate Vormetric Data Security into their existing applications and provision Vormetric's trusted capabilities from management interfaces already in place. The toolkit provides them the ability to automatically provision security for new customers as they sign up — a benefit many competing solutions lack — and lets them segment data in multi-tenant environments by offering encryption, key management, privileged user control, fine-grained access controls and security intelligence. Earlier this year, Virtustream became one of a growing number of enterprise-class cloud software and Infrastructure-as-a-Service (IaaS) providers to partner with Vormetric to offer customers a more secure, compliant cloud environment with reduced infrastructure costs, and increased performance and uptime.
"It can be challenging to get large enterprises to trust the cloud, so this partnership with Vormetric provides a significant security measure required to overcome that concern," said Pete Nicoletti, director of security and compliance at Virtustream. "With Vormetric's solution, we now have a database encryption security option suitable for customers that are required to comply with executive mandates or compliance frameworks but have not yet deployed encryption at their database or application layer. Adding this capability enables clients moving mission-critical data to the cloud a more feasible option for any enterprise looking for immediate risk reduction and cost savings."
"Through Vormetric Toolkit, we're providing the simplest way to leverage our company's core strengths," added Tumulak. "Security professionals who want to embrace the cloud no longer need to be inhibited by concerns over security; we are dedicated to helping both Vormetric's cloud service provider and enterprise customers protect what matters."
Vormetric Toolkit is immediately available and will be provided free to cloud service providers. Please visit Booth #445 at RSA for a demo or contact sales@vormetric.com for more information.
This spring, Vormetric will also deliver another key element in its holistic cloud security ecosystem strategy: a Software-as-a-Service (SaaS) solution for cloud service providers built on top of Vormetric Toolkit. The company will make a reference implementation available to both cloud service providers and enterprises looking for ways to quickly secure private and public cloud data and customize management of Vormetric Data Security deployments. Over time, developers will be able to create plug-ins and extensions of the new offering to share with the broader cloud security community.
About Vormetric
Vormetric (@Vormetric) is the industry leader in data security solutions that span physical, virtual and cloud environments. Data is the new currency and Vormetric helps enterprise customers and government agencies protect what matters — their sensitive data — from both internal and external threats. In a world of Advanced Persistent Threats (APTs), Vormetric's market-leading privileged user access controls and security intelligence are invaluable. The company's scalable solution suite protects any file, any database and any application — anywhere it resides — while maintaining application performance and avoiding key management complexity. Many of the world's largest and most security-conscious organizations and government agencies, including 17 of the Fortune 25, have standardized on Vormetric to protect their sensitive data and provide them with advanced security intelligence. For more information, visit www.vormetric.com.