Skybox Security Introduces Vulnerability Remediation Dashboard at RSA
Skybox Security Introduces Vulnerability Remediation Dashboard at RSA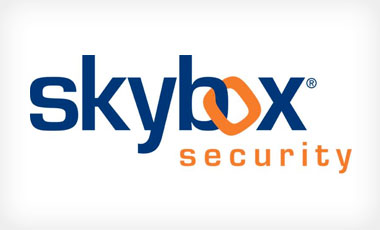 Skybox Security, the leading provider of risk analytics for cyber security, launched Skybox Risk Control 7.0, a comprehensive vulnerability management solution. Highlighting the Risk Control 7.0 release is a new remediation dashboard, which provides a central view for IT security professionals to effectively monitor and track vulnerability remediation activities in large organizations. Today, hackers frequently exploit vulnerabilities in servers, desktops and network devices to breach information system defenses to launch attacks, spread viruses and malware and steal confidential data.
Skybox's context-aware remediation approach allows IT practitioners to automatically convert volumes of vulnerability data into detailed remediation instructions, supporting an end-to-end vulnerability management process that is 50 times faster than traditional solutions. Skybox identifies concentrations of vulnerabilities by vendor, business unit, security bulletins, or by geographic location in a company, enabling organizations to reduce overall vulnerability levels quickly, with minimal effort. In addition, Skybox uses attack simulation and its comprehensive view of network topology to identify specific attack vectors against critical assets.
"Skybox Security allows security teams to address and remediate risks every single day," said Gidi Cohen, CEO of Skybox Security. "Most enterprises take months to discover, prioritize and remediate vulnerabilities, and hackers take advantage of that time lapse. Using Skybox Risk Control for vulnerability management, our customers meet challenging internal requirements to deliver same-day identification and resolution of critical vulnerabilities. This is impossible to achieve using traditional vulnerability management approaches."
Created for security managers who are responsible for taking action on found vulnerabilities, the remediation dashboard provides a centralized view to monitor and track the vulnerability remediation process against defined service level agreements (SLAs). Security metrics track resolution of vulnerabilities against goals, such as fixing high-priority vulnerabilities within a defined period of time, or achieving a target rate of found versus fixed vulnerabilities, and provide a breakdown of vulnerabilities that meet the SLA and those that do not.
The remediation dashboard guides daily remediation efforts by providing a prioritized list of vulnerabilities and presenting multiple remediation alternatives to block or mitigate known vulnerabilities, such as patching, IPS shielding, configuration changes, or a prioritized list of security bulletins that should be applied.
The remediation dashboard completes Risk Control's three-step workflow to simplify vulnerability management for enterprise-scale organizations:
The Discovery Center provides a centralized view of the initial vulnerability assessment process, including quick access to vulnerability data gathered from third-party scanners or Skybox's scanless Vulnerability Detector.
The Analytics Center uses sophisticated risk analytics and the Skybox Vulnerability Database to eliminate irrelevant vulnerability data and provide an accurate, prioritized picture of risk.
Finally, the Remediation Center, featuring the new vulnerability remediation dashboard, supports fast resolution to achieve desired security objectives.
Additional enhancements for Skybox's vulnerability management solution, based on Risk Control, include Vulnerability Detector, providing scanless non-disruptive vulnerability detection at speeds of 100,000 hosts per hour. By comparison, the typical rate of a traditional active scanner is 250 hosts/hour.
Risk Control's Vulnerability Detector supports Microsoft Windows, Linux, VMWare, Citrix, Apple Mac OS and various Unix operating systems; network devices from Cisco, Check Point, Juniper Networks, and F5; and popular enterprise end user applications such as web browsers, Microsoft Office, Adobe Flash Player, Adobe Reader, Skype, and Microsoft Lync.
With Skybox's vulnerability management solution, a leading UK financial services team was able to take action on critical risks the same day the vulnerabilities were detected. And Repsol, a Spanish multinational oil and gas company, has been able to significantly reduce the number of false positives from 20 percent to less than 1 percent, allowing it to focus accurately on high-priority risks.
Skybox will be demonstrating the Risk Control 7.0 and the Remediation Center at RSA Conference USA 2014. For more information, please visit Booth 715, South Hall.
About Skybox Security, Inc.
Skybox Security, Inc. provides the most powerful risk analytics for cyber security, giving security management and operations the tools they need to eliminate attack vectors and safeguard business data and services. Skybox solutions provide a context-aware view of the network and risks that drives effective vulnerability and threat management, firewall management, and continuous compliance monitoring. Organizations in Financial Services, Government, Energy, Defense, Retail, and Telecommunications rely on Skybox Security every day for automated, integrated security management solutions that lower risk exposure and optimize security management processes. For more information visit: www.skyboxsecurity.com.