SAT Teams with RSA to Provide Strong Authentication and Proximity Security
SAT Teams with RSA to Provide Strong Authentication and Proximity Security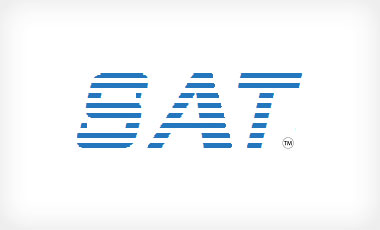 Secure Access Technologies (SAT) announced that it joined the Secured by RSA® Certified Partner Program to secure applications with step up authentication and proximity security and to facilitate keying of RSA SecurID tokens.
SAT MobileID generates RSA SecurID codes on the user's smart phone and sends them wirelessly to applications on the user's tablet or PC, removing the need to manually input the codes. In the event that the tablet and SAT MobileID are separated, the applications lock in real-time.
"The interoperablity of RSA SecurID with SAT MobileID is a key enabler of enterprise mobility and BYOD," said Ben Ayed, SAT founder & CEO. "This mobile security solution enables organizations to mobilize their legacy applications and protect them with RSA SecurID authentication while maintaining convenience and security. The user no longer has to type random codes or complex passwords numerous times a day."
SAT protects data using proximity monitoring, geo-fencing and step up authentication. It protects against open session attacks, password attacks and proactively prevents device loss. SAT also updates any iOS application with keyless RSA SecurID or biometric capability in minutes.
"SAT leverages ubiquitous personal smart phones to secure enterprise applications and devices, and delivers an improved user experience. That coupled with the industry leading technology of RSA SecurID authentication provides a really powerful and user-centric solution for application security," said Chad Loeven, Director of Partnerships, RSA.
SAT works on any platform: Web, iOS/Android, PC/Mac and secures data 24/7. It operates off-line when MDM and other technologies are not effective. Most importantly, users are delighted with single sign-on to any application on any device.
Visit SAT at the RSA Conference Booth # 2434, South Hall, February 25-27, 2014.
About Secure Access Technologies (SAT)
Secure Access Technologies Inc. (SAT) is a Menlo Park, CA based company that provides the strongest data security on the market today with step up authentication and real-time proximity monitoring, resulting in breakthrough security and user experience. SAT partnered with RSA and MobileIron and has more than 10 patents issued. For more information, visit www.secureaccesstechnologies.com.