Dell Announces Solution for Privileged Governance at RSA
Dell Announces Solution for Privileged Governance at RSA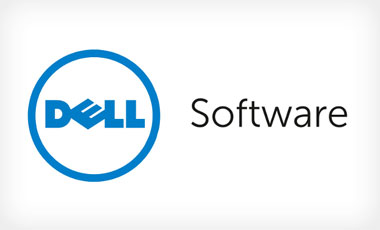 Dell Software today announced the release of a new solution that extends Dell One Identity to govern privileged users who have the most powerful access to an organization's most critical systems and information. Using Dell's solution for privileged governance, companies can get ahead of potential security incidents with a single platform to provision, manage and govern access to all systems for both privileged and everyday users. This solution enables IT to rapidly and comprehensively enhance productivity, while discovering and remediating access issues that could present a significant threat in terms of cost and reputation.
Unmanaged privileged accounts - the most powerful users in the organization - are a clear target both for insiders and external attackers, and failure to govern and control privileged identities could result in significant data loss or destruction, malicious or inadvertent damage, fines, and even lawsuits. To determine whether a privileged user should have access to a particular system or resource, it is important to see that user's entire set of access privileges - not just their privileged access. Organizations have implemented solutions to manage privileged users for several years, but these solutions fall short when it comes to providing complete governance. By integrating Dell's solution for privileged management with its identity governance and administration solution, organizations can close security gaps and streamline provisioning and access governance for all users, regardless of their role or level of access needed.
New Privileged Governance Solution Embodies Dell's Promise to Listen to Customers
Dell took to heart its promise to listen to customers when approached with a challenge from Colt Technology Services, an international network and IT services company delivering integrated computing and network services to major organizations, midsized businesses and wholesale customers worldwide. Colt operates in 22 European countries with a 46,000 km European network, and transatlantic network capacity. Known for the speed of its network, Colt needed an automated system to ensure it could uphold its speedy service guarantee while protecting customers' networks, data and systems. The company also needed a solution that would tighten access governance for all users, and strengthen the protection against security breaches. After trying several different vendors, Colt came to Dell Software, which responded with a modular, yet integrated solution that would help them achieve privileged governance.
Deployment of the new solution enabled Colt to speed up service and security by unifying its identity experience, streamlining governance, improving performance and lowering operational costs both for its internal requirements and for customers
Colt expects to achieve full return on investment (ROI) within the next 12 months
Dell's Privileged Governance Solution Provides Real-world Approach to Identity Governance
Dell One Identity helps organizations get ahead by removing operational risk while enhancing productivity. The solution set mitigates security risks by controlling and governing access to critical organizational data and applications, eliminating shared credentials, and assigning individual accountability to administrator activity. Dell's Privileged Governance Solution is a modular, integrated solution that intelligently manages and governs privileged user access to systems by automating the process within a single console.
Simplifies privileged governance by enabling organizations to define roles, associated policies, access approval workflows, and periodic attestation of privileged access within the same system
Removes the burden of manual attestation by using pre-defined rules to schedule and automatically send recertification requests
Automates separation of duties by ensuring a requestor does not have conflicting entitlements before granting access
Enhances security by enabling risk assessment for access to privileged accounts
Global Security Survey Results Reveal IT Leaders' Concern about Unknown Internal Threats
The hidden threats that can lurk inside networks, endpoints and devices often are hidden in poorly configured settings or permissions, and can be helped into the network by ineffective data governance, access management and usage policies. These unknown threats come from all perimeters, both external and internal, and can cause deadly damage to the network at a huge cost to the organization. Dell Software recently released the results of a security survey of more than 1,400 IT executives around the world. Survey results showed:
60 percent of global IT decision leaders surveyed are concerned about internal malicious attacks
55 percent said setting policy for information risk management is of high importance in preventing security breaches
68 percent said managing, restricting and provisioning/de-provisioning is of high importance in preventing security breaches
53 percent said they currently use privileged account management to help detect and/or prevent security breaches
40 percent of U.S. respondents cited insider sabotage as the root cause of security breaches
Availability:
Dell's Privileged Governance Solution is available to customers who have purchased Identity Manager and Privileged Password Manager or Privileged Session Manager.
Dell Software solutions are available through the channel.
Delivering Connected Security
Dell Connected Security gives organizations the power to solve their biggest security and compliance challenges today, while helping them better prepare for tomorrow. From the endpoint to the data center to the cloud, Dell helps mitigate risks to enable the business.
About Dell
Dell Inc. listens to customers and delivers innovative technology and services that give them the power to do more. For more information, visit www.dell.com or http://software.dell.com/.