Bedrock Automation to Demonstrate World's Most Secure Industrial Control System at RSA 2015
Bedrock Automation to Demonstrate World's Most Secure Industrial Control System at RSA 2015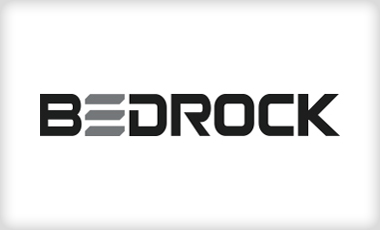 Bedrock Automation will demonstrate its new cyber secure industrial control system (ICS) at the RSA Conference, April 20-24 at the Moscone Center in San Francisco.
RSA is the world's largest global security event, offering a comprehensive platform for sharing intelligence, sparking innovation and encouraging collaboration. This year's conference is dedicated to challenging today's security thinking, and Bedrock's ICS offers a prime example of how challenging traditional approaches to security can yield spectacular results.
The Bedrock system has been designed from the ground up with security embedded into the hardware and software to create the world's most cyber secure ICS. Designed to be simple, scalable and secure, Bedrock's ICS delivers unprecedented levels of computational performance and cyber security, while dramatically reducing cost and increasing reliability.
Bedrock will be exhibiting with Green Hills Software, the maker of INTEGRITY Real-Time Operating System (RTOS), which is used in the Bedrock Control and Communication modules. INTEGRITY RTOS is built around a partitioning architecture to provide embedded systems with total reliability, absolute security, and maximum real-time performance, setting the standard for real-time operating systems.
Bedrock's ICS can be used as a secure root of trust and when used in conjunction with their Device Lifecycle Management system, security can be extended up to the network and down to the sensors…a groundbreaking example of how the Industrial Internet of Things can be secured.
Bedrock will be exhibiting in South Expo #S1933.
About Bedrock Automation
Bedrock Automation, a subsidiary of Maxim Integrated (Nasdaq: MXIM), provides the world's most cyber secure automation platform for industrial control systems. This Silicon Valley company has assembled the latest technologies and talents to build an unprecedented automation solution for industrial control systems based on three prime directives—to make it Simple, Scalable and Secure. The result is a system with a revolutionary electro-magnetic backplane architecture and deeply embedded cyber security that delivers the highest levels of system performance, security and reliability at the lowest system cost.
Learn more at www.bedrockautomation.com.
About Green Hills Software
Green Hills Software is the largest independent vendor of embedded software solutions. Green Hills Software's technology and services have been chosen by prominent companies in over 50 countries to build their electronic products for everything from MP3 players to jumbo jets. The company's platform-independent, certified safe and secure real-time operating systems and embedded development solutions support the broadest range of hardware and software platforms.
Learn more at www.ghs.com.