Arxan and Appthority Partner to Increase Trust in the Mobile App Economy
Arxan and Appthority Partner to Increase Trust in the Mobile App Economy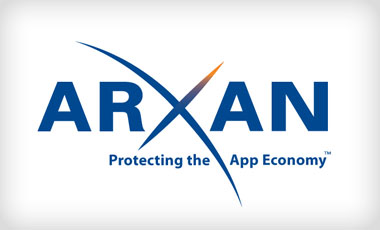 Arxan and Appthority announced a partnership that is aimed to increase trust in mobile apps and defend the App Economy against an emerging generation of malicious hacks or attacks.
The Arxan/Appthority partnership enables enterprises and application developers to create and deploy mobile applications with confidence. The combined offering will include:
Application integrity protection (AIP) that makes applications self-defending and tamper-resistant against hackers attempting to crack security controls or business logic, insert malware, conduct fraud, pirate apps, or steal intellectual property. Arxan's AIP platform mitigates risks and prevents compromise by embedding a custom Guard network directly inside an application to defend, detect, alert, and react to hacking attacks.
Comprehensive static and dynamic analysis of multi-OS apps to bring visibility to the behaviors of applications to ensure they are safe, uncompromised and will not adversely affect the data and apps of the organization or its users.
Trust in the App Economy is becoming a critical issue with consumer and enterprise mobile app revenues growing to more than $60 billion by 2016 and mobile payments volume exceeding $1 trillion (based on data from KPMG, ABI Research, and TechNavio) and therefore needs strong and resilient address from mobile security leaders.
A growing amount of attacks and unsafe behaviors can undermine trust in mobile applications:
More than 90% of top 100 paid mobile apps have been found as cracked versions on third-party sites: 92% of top paid iOS apps and 100% of top paid Android apps were found to have been hacked at one time. 40% of popular free iOS apps and 80 percent of the same Android apps were found to have been hacked.
Hacking is pervasive across all categories of mobile apps: Hacked versions of mobile apps were found across all key industries such as financial services, gaming, business, productivity, social networking, entertainment, communication and healthcare.
Mobile apps are subject to many diverse types of hacks and tampering attacks, such as disabled or circumvented security, unlocked or modified features, free pirated copies, ad-removed versions, IP theft and illegal malware-infested versions.
86% of Android malware are repackaged legit applications that a hacker compromised with malware injection.
The vast majority of free apps send and receive data to outside parties without encryption.
96% of total apps share data with advertising networks and/or analytics companies.
"As the App Economy continues to surge, developers in particular are being tasked with managing their reputation, as well as the reputation of the app they've developed," said Domingo Guerra, president and co-founder of Appthority. "This partnership will provide the enterprise and developers with the necessary tools to ensure they produce safe, uncompromised apps that continue to generate revenue."
"Trust is the underpinning of a thriving App Economy but it is being threatened by malicious hackers and unsafe applications," said Jukka Alanen, vice president of business development at Arxan. "This partnership enables enterprises and developers to proactively protect trust by both understanding application behavior and guarding application integrity against hacking attacks."
Arxan and Appthority are both participating in the RSA Exhibition at the Moscone Convention Center from Feb. 25th - 28th. Conference attendees will receive a First Edition copy of the Mobile Application Integrity Protection Handbook at the Arxan booth (#324). This book provides key insights on a new generation of mobile attacks as well as risk mitigation strategies against app integrity risks and attacks to support secure development. Appthority security experts will also be available at booth #245 to show attendees how multi-OS apps can be analyzed to ensure visibility into the risky behaviors behind each app permission. Additionally, RSA attendees can meet with both companies at the industry event "Risky Business" on Feb. 27th from 4-7 p.m. PT at the InterContinental SF.
ABOUT APPTHORITY
Appthority helps the enterprise identify and manage the risks hidden in mobile apps. The cloud-based Appthority Platform automatically identifies and grades risky behavior in mobile apps including known and unknown malware, new malware used in targeted attacks, corporate data exfiltration, and intellectual property exposure. For more information on Appthority visit http://www.appthority.com.
ABOUT ARXAN TECHNOLOGIES

Arxan protects the App Economy from attacks in distributed or untrusted environments with the world's strongest and most deployed application integrity protection products. Among today's diverse computing platforms, mobile and tablet apps and packaged or embedded software are all exposed to hacking attacks such as reverse-engineering, tampering, insertion of malware/exploits, repackaging, fraud, intellectual property theft, and piracy. Arxan's unique patented Guarding technology enables sensitive or high-value applications to proactively guard their own integrity by defending, detecting, alerting, and reacting to hacking attacks through a risk-based, customized protection. Arxan's self-defending and tamper-proof applications are deployed on more than 200 million devices by leading Fortune 500 organizations in high-tech, ISV, financial services, digital media, gaming, healthcare, and other industries. Arxan Technologies is headquartered in the United States with global offices in EMEA and APAC. Visit us at www.arxan.com.
Follow us @Arxan or http://www.linkedin.com/company/arxan-technologies
Arxan: Protecting the App Economy. Share your thoughts on application protection using hashtag #protectyourapps