News Roundup: HP Debuts Risk Platform
Overview of News Releases from Day 1 of RSA Conference 2012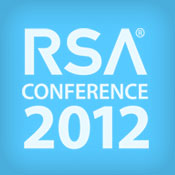 Here's an overview of news releases issued at RSA Conference 2012 Monday, Feb. 27:
See Also: Zero Trust Webinar: Research Insights Exploring the Actionable, Holistic & Integrative Approach to Security
HP announced an integrated platform of risk-driven security solutions that provides enterprises clear visibility across traditional, mobile and cloud environments, and enables them to apply adaptive security defenses based on specific organizational risks. The HP Security Intelligence and Risk Management [SIRM] platform bridges the gap between security and IT operations, helping organizations to move beyond a bolted-on, single-purpose product strategy. With the expanded HP SIRM platform, HP is delivering on its first major milestone for security since it brought together market-leading products from ArcSight, Fortify and TippingPoint to form the HP Enterprise Security Products group last year.
Secunia unveiled the latest version of its Secunia Personal Software Inspector. The Secunia Personal Software Inspector [PSI] is a free security scanner aimed at home computer users. The Secunia PSI 3.0 will significantly reduce the number of programs that users need to update manually to stay secure. It automatically detects insecure programs - from all software vendors, not just those from Microsoft - that need updating. The Secunia PSI then downloads the required security updates and installs them without any effort from the user, making it much easier to maintain a secure PC.
Lieberman Software Corporation announced that with its latest release, the company's flagship product Enterprise Random Password Manager [ERPM] now offers a solution to identify known, built-in administrator passwords in the network, providing IT staff more knowledge and control to secure privileged accounts against unauthorized access.
Fixmo, the mobile risk management company, announced Fixmo MRM, the first mobile risk management platform for enabling protected, compliant and auditable mobile computing across the workplace. Fixmo MRM provides a suite of products and services for securing mobile devices, protecting corporate data and ensuring devices start, and remain, in a known trusted state. In addition to mobile device management [MDM] capabilities, it provides continuous device integrity monitoring, corporate data encryption and containment, adaptive policy enforcement and auditable compliance reporting.
To view these and other news releases, please visit our RSA Conference 2012 News Releases page.
Additional Summit Insight:
Hear from more industry influencers, earn CPE credits, and network with leaders of technology at our global events. Learn more at our Fraud & Breach Prevention Events site.