New Jobs, Raises for Security Pros
Survey Results Point to Ample Opportunities in 2012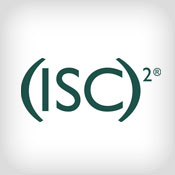 Skilled information security professionals are not only safely employed in today's marketplace, but they also are enjoying salary hikes and abundant opportunities for advancing their careers. This is the news from the results of the 2012 Career Impact Survey issued by (ISC)2.
See Also: Keeping Your Side of the Street Clean: 5 Cyber-Hygiene Facts You Wish You Knew Earlier
According to the study, which polled more than 2,250 security professionals globally, nearly 70 percent of respondents say they got a salary increase in 2011, while 55 percent expect to receive an increase in 2012.
Among the people who received a raise, 14 percent say it was between 5-10 percent, and another 13 percent say theirs was 10 percent or higher.
"This vibrancy and unique recognition of security make us feel good about the profession," says Hord Tipton, executive director of (ISC)2. "Information security is gaining steam and will continue to do so."
Key Findings
The survey results show a hot market for highly-trained and qualified security professionals who can expect to earn higher incomes and have growth opportunities available for furthering their career. Among the key findings:
New Opportunities - More than one-third of respondents - 35 percent - indicate they changed jobs last year, with the majority (53 percent) making the change because of career advancement opportunities in terms of promotions and expanded job roles.
Expanded Teams - Overall hiring escalated, with nearly 72 percent of respondents indicating that their organization hired individuals specifically for information security roles in 2011, and 51 percent plan to hire permanent information security staff this year. Expanding teams and resources goes hand-in-hand with increased availability of funds, which the survey results show is also on the rise with around one third of respondents expecting information security budgets to increase in 2012.
Hiring Factors - Of those hiring, a majority say that an understanding of information security concepts is an important factor in their hiring decisions. Other top factors include directly related experience and technical skills. But those who do the hiring say such staff are becoming increasingly difficult to find, often stretching the hiring process to three to six months or more. Despite the challenges, hiring authorities are becoming increasingly selective in hiring candidates and specifically looking for people that have the right skills and background in security.
Top Skills
The top skills hiring managers are looking for include:
Operations security;
Security management practices;
Access control systems methodology;
Security architecture/models;
Telecom/network security;
Cloud/virtualization.
Tipton finds it enlightening to see the breadth of skills managers are looking for in prospective candidates. "Emphasis is no longer on one particular skill," he says. "This is a transition from a narrow to a much more broadened perspective requiring people to be multi-talented."
Emerging from sluggish economic times, IT security is nearly a full-employment field. With an increase in breaches and security vulnerabilities, employers now recognize the significance of making security a top priority within their organizations.
"The profession is maturing, and the push by organizations to hire right is not only helping security get that special attention, but preparing them for the growing threats ahead," Tipton says.
(ISC)2 conducted this research to gain insight into the state of the information security workforce. (ISC)2 is the largest not-for-profit membership body of certified information security professionals worldwide, with over 80,000 members in more than 135 countries. For more information, visit its Career Impact Survey page.