Governance & Risk Management , Identity Governance & Administration
MSP Simeio Boosts SailPoint Skills With PathMaker Group Buy
Simeio's First-Ever Acquisition Adds SailPoint, IBM Ties to Existing Saviynt Bond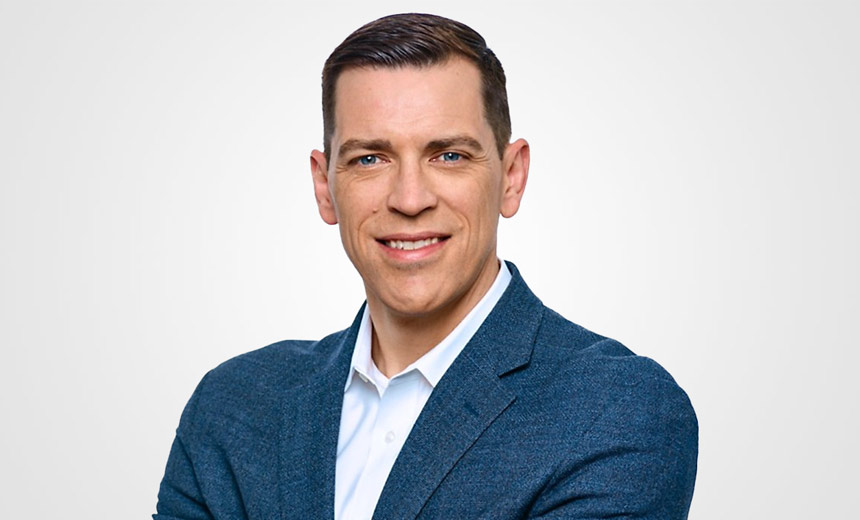 Simeio has added SailPoint and IBM to its identity and access management line card through the purchase of identity services provider PathMaker Group.
See Also: Keeping Your Side of the Street Clean: 5 Cyber-Hygiene Facts You Wish You Knew Earlier
The Atlanta-area managed service provider says the first acquisition in its 17-year history will provide Simeio with access to senior-level personnel with deep knowledge in identity governance and a large footprint in the Western United States, according to CEO Chris Schueler. Simeio has historically focused on Saviynt in the identity governance market but realized it wanted to offer its customers more options (see: ForgeRock, Ping, IBM, Okta Top KuppingerCole CIAM Tech Eval).
"SailPoint has always been something that we wanted to strategically add to our portfolio to really embrace this position of Switzerland," Schueler tells Information Security Media Group. "Embracing Switzerland means, whatever the client needs, we can deliver. Knowing that we didn't have the pound-for-pound champ in identity governance was always a chink in my armor."
Terms of the acquisition, which closed in late December, weren't disclosed, and all 40 employees of Dallas-area PathMaker Group have joined Simeio. PathMaker was founded in 2003 and has been led since then by Keith Squires, who will continue leading the PathMaker operation for the next several months before focusing on extending PathMaker's advisory services capabilities to Simeio in late 2023.
'You're Spending Money on It, and It's Collecting Dust'
Schueler says Simeio's advisory services today focus primarily on people and processes, but PathMaker's technology automates the process of putting together an identity road map and buying strategy for customers based on the devices, assets and business processes they use. Schueler plans to add this as another module for Simeio clients and thinks it will be beneficial for CISOs stepping into a new company.
From a technology perspective, Schueler says the acquisition will address gaps in PathMaker's line card around privileged access management by taking advantage of Simeio's relationships with CyberArk, BeyondTrust and Ping Identity. The combined company also intends to uplift IBM's identity and access management technology into Simeio's new SaaS model and double down on Saviynt, Schueler says.
"A lot of people that wanted SailPoint or Saviynt haven't properly implemented it or haven't properly onboarded all the applications, so it's not really operating and it's just sitting there," Schueler says. "You're spending money on it, and it's collecting dust. With our help, you can run more efficiently. You can save upward of 30% to 40% on your existing costs."
Current PathMaker customers also can capitalize on Simeio's managed services practice, which Schueler says accounts for 75% of the company's revenue. Some of Simeio's most notable offerings include self-service onboarding for low-complexity applications as well as a broad range of technical support assets, which customers can leverage for everything from feature enhancement to new product development.
'We've Been Living High on the Hog'
Two dozen of PathMaker's 40 employees are senior-level identity governance architects, but Schueler says much of their time today is taken up with low-level tasks that are menial and mundane in nature. Schueler hopes to automate and shift much of the junior-level tasks to Simeio's 700-person workforce so that PathMaker's identity governance smarts can be leveraged across more customer engagements.
The size of the average PathMaker customer is slightly smaller than the size of the average Simeio client. PathMaker focuses primarily on Global 2000 and midenterprise engagements while Simeio does more with Fortune 500 organizations. PathMaker brings skills in industries where Simeio doesn't have much knowledge - such as transportation, logistics and manufacturing, and it does a lot in the Western U.S.
From a metrics standpoint, Schueler plans to focus on maintaining high growth rates, profitability and net revenue retention by delivering high-quality service to incoming PathMaker customers. Simeio also plans to track employee satisfaction for both legacy Simeio and PathMaker workers to ensure staffers see opportunities for advancement internally, according to Schueler.
"Maybe there's a better, smarter way for CISOs to operate their existing identity strategy, and that's why companies like us would want to acquire in this market," Schueler says. "We've been living high on the hog for a while, and now it's time for us to buckle down and become more efficient and get better at using the technology that we bought."