Latest List of NSA-Approved CAE Schools
106 Universities Stand Out for Information Assurance Programs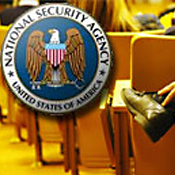 The National Security Agency (NSA), through the National INFOSEC Education and Training Program (NIETP), identifies 106 universities that conform to its standard for acceptable programs in information security today. Criteria for that determination are derived from recommendations of the National Security Telecommunications and Information System Security Committee (NSTISSC). Below is a list of academic institutions selected and approved by the NSA as centers of academic excellence (CAE) in information assurance.
ALABAMA
Auburn University                                                     
Jacksonville State University
University of Alabama in Huntsville

See Also: Webinar | Passwords: Here Today, Gone Tomorrow? Be Careful What You Wish For.
ALASKA
University of Alaska Fairbanks

ARIZONA
Arizona State University
University of Advancing Technology                            
University of Arizona, Tucson

ARKANSAS
University of Arkansas at Little Rock

CALIFORNIA
Naval Postgraduate School
California State Polytechnic University, Pomona
California State University, Sacramento
California State University, San Bernardino
University of California at Davis
University of California, Irvine

COLORADO
Regis University
United States Air Force Academy
University of Denver

FLORIDA
Florida State University
Nova Southeastern University

GEORGIA
Clark Atlanta University
Georgia Institute of Technology
Kennesaw State University
Southern Polytechnic State University

IDAHO
Idaho State University
University of Idaho

ILLINOIS
DePaul University
Illinois Institute of Technology                                             
Illinois State University
University of Illinois at Chicago                                      
University of Illinois at Springfield
University of Illinois at Urbana-Champaign

INDIANA
Indiana University

IOWA
Iowa State University

KANSAS
Fort Hays State University                                        
University of Kansas

LOUISIANA
University of New Orleans

MARYLAND
Capitol College
Johns Hopkins University
Towson University
University of Maryland, Baltimore County                      
University of Maryland, College Park
University of Maryland University College

MASSACHUSETTS
Boston University
Northeastern University
University of Massachusetts, Amherst

MICHIGAN
Eastern Michigan University                                                            
University of Detroit, Mercy                                                   
Walsh College

MINNESOTA
Capella University
St. Cloud State University                                                    
University of Minnesota

MISSISSIPPI
Mississippi State University

MISSOURI
Missouri University of Science and Technology
University of Missouri - Columbia

NEBRASKA
University of Nebraska at Omaha

NEVADAÂ Â Â Â Â Â Â Â Â Â Â Â Â Â Â Â Â Â Â Â Â Â Â Â Â Â Â Â Â Â Â Â Â Â Â Â Â Â Â Â Â Â Â Â Â Â Â Â Â Â Â Â Â Â Â Â Â Â Â Â  Â Â Â Â Â Â Â Â Â Â Â Â Â Â Â Â Â Â Â Â Â Â Â 
University of Nevada, Las Vegas

NEW HAMPSHIREÂ Â Â Â Â Â Â Â Â Â Â Â Â Â Â Â Â Â Â Â Â Â Â Â Â Â Â Â Â Â Â Â Â Â Â Â Â Â Â Â Â Â Â Â Â Â Â Â Â Â Â Â Â Â Â Â Â Â Â Â Â Â Â Â Â Â Â Â Â Â Â Â Â Â 
Dartmouth College

NEW JERSEY
New Jersey City University                                                                
New Jersey Institute of Technology                                    
Rutgers, The State University of New Jersey
Stevens Institute of Technology

NEW MEXICO
New Mexico Tech                                                       
University of New Mexico

NEW YORK
Pace University
Polytechnic University
Rochester Institute of Technology
State University of New York, Buffalo
Syracuse University
U.S. Military Academy, West Point

NORTH CAROLINA
East Carolina University
North Carolina State University
University of North Carolina, Charlotte

OHIO
Air Force Institute of Technology
Ohio State University

OKLAHOMA
University of Tulsa
Oklahoma State University

PENNSYLVANIA
Carnegie Mellon University
Drexel University
East Stroudsburg University of Pennsylvania
Indiana University of Pennsylvania
Pennsylvania State University
University of Pittsburgh
West Chester University of Pennsylvania

PUERTO RICOÂ Â Â Â Â Â Â Â Â Â Â Â Â Â Â Â Â Â Â Â Â Â Â Â Â Â Â Â Â Â Â Â Â Â Â Â Â Â Â Â Â Â Â Â Â Â Â Â Â Â Â Â Â Â Â 
Polytechnic University of Puerto Rico

SOUTH DAKOTA
Dakota State University

TENNESSEE
Fountainhead College of Technology
University of Memphis
University of Tennessee at Chattanooga

TEXAS
Our Lady of the Lake University
Southern Methodist University
Texas A&M University
University of Dallas
University of Houston
University of North Texas
University of Texas, Dallas
University of Texas, San Antonio

VERMONT
Champlain College
Norwich University

VIRGINIA
George Mason University
James Madison University
Norfolk State University

WASHINGTON
University of Washington

WASHINGTON, D.C.
George Washington University
Georgetown University
Information Resources Management College

WEST VIRGINIA
West Virginia University