Card Not Present Fraud , Cybercrime , Fraud Management & Cybercrime
IBM Highlights Growth in Cryptocurrency-Based Cyberattacks
Also: Facebook's New Estimate on Accounts Accessed by Cambridge Analytica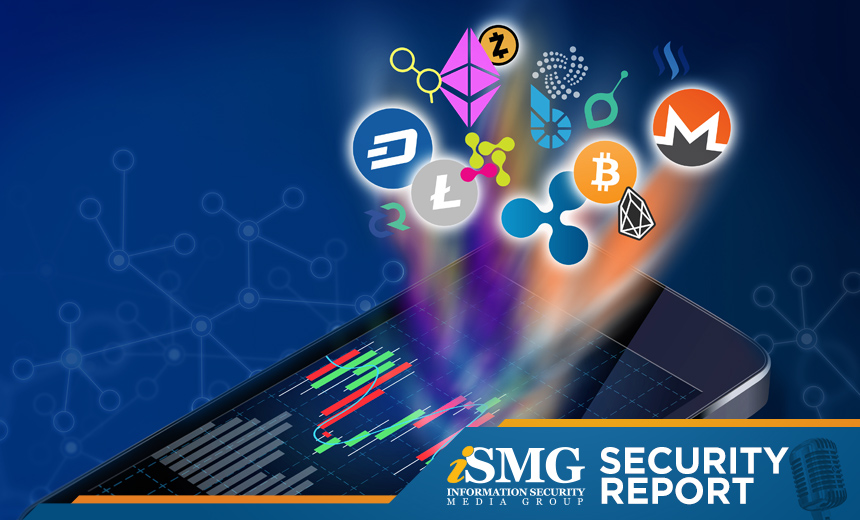 Leading the latest edition of the ISMG Security Report: Assessing cryptocurrencies' role in the latest ransomware and malware attacks.
In this report, you'll hear (click on player beneath image to listen):
The state of cryptocurrency cybercrime: John Kuhn, a senior threat researcher for IBM X-Force, discusses the 2018 Threat Intelligence Index, detailing the most prevalent fraud schemes today and what can we expect to see in 2018 and beyond.
Facebook's snowballing data hemorrhage: ISMG Executive Editor Jeremy Kirk discusses the latest updates of the Facebook data scandal, as the social network acknowledges 37 million more profiles being exposed than originally stated.
Canadian contactless payments experience lost and stolen fraud: Canada provides a cautionary tale of what may be coming south of the border as contactless payments via smartphones and wearables continue to grow.
The ISMG Security Report appears on this and other ISMG websites on Fridays. Don't miss the March 23 and March 30 editions, which respectively analyze U.S. lawmakers telling Facebook CEO Mark Zuckerberg that they will expect him to testify about the unfolding Cambridge Analytica scandal and ransomware hits Atlanta city systems, Baltimore's 911 system and aviation giant Boeing.
Theme music for the ISMG Security Report is by Ithaca Audio under a Creative Commons license.