Cyberwarfare / Nation-State Attacks , Fraud Management & Cybercrime , Social Media
Art Coviello on Misinformation in the Age of Cyber Warfare
Ex-RSA CEO on Trends, Tactics, Technologies to Watch in the Year Ahead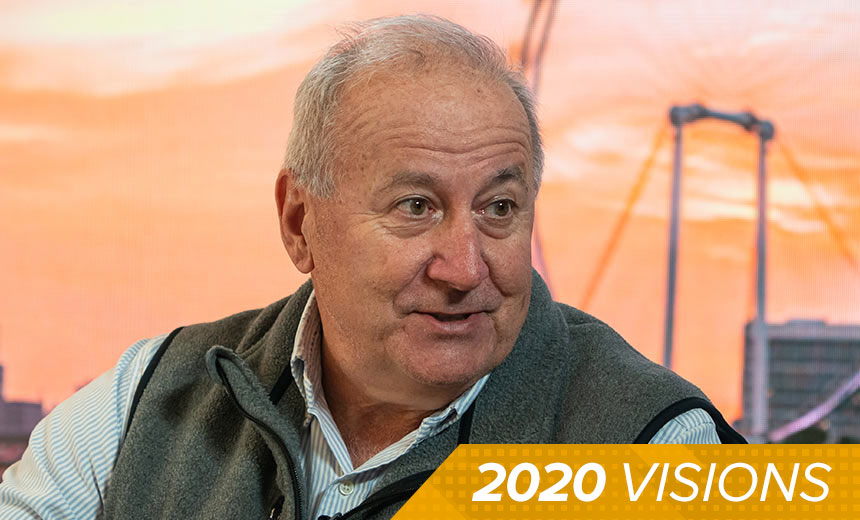 When he was CEO of RSA, Art Coviello warned global security leaders about cyber warfare among nation-states. What he didn't anticipate was how quickly social media would rise, enabling adversaries to weaponize misinformation. How does this impact his 2020 outlook?
Coviello, now a partner with the venture capital firm Rally Ventures, recalls keynoting the RSA Conference several years ago, calling upon enterprises and nations to create what he called a "defensible treaty" around cyberwarfare.
"Not surprisingly, it didn't come to pass," Coviello says in an interview with Information Security Media Group. "But what I didn't anticipate at the time, when I was really focused on genuine cyber weaponry - you take out my power grid, I'll take out your dam - I hadn't accounted for the ensuing rise of social media and how much of an impact it would have."
Clearly, social media has had an impact on elections and misinformation, Coviello says, and it's now a government-to-government weapon. "But I can clearly see this becoming a government-to-consumers or government-to-individuals weapon - or business-to-business with really unscrupulous companies," he says. "I worry about social media being weaponized on any number of fronts."
In this installment in a series of "2020 Visions" interviews with thought leaders about trends in the new year, Coviello discusses:
The weaponization of misinformation;
5G security concerns;
Qualities he seeks in making new cybersecurity technology investments.
Coviello has more than 30 years of strategic, operating and financial management experience at high-technology companies and is one of the most recognized figures within the cybersecurity industry. He became CEO of RSA Security Inc. in 2000 and continued to lead the company following its acquisition by EMC in 2006 until he retired as executive chairman in 2015. Coviello has played a leading role in several national cybersecurity initiatives, including as a founding board member of the Cyber Security Industry Alliance, and has served as an adviser to key government agencies as well as public-private initiatives. He is currently a partner at Rally Ventures.