Access Management , Governance & Risk Management , Identity & Access Management
Identity Management at the Core of Recent M&A Activity
Mastercard, Entrust and Keyfactor All Look to Bolster Identity Capabilities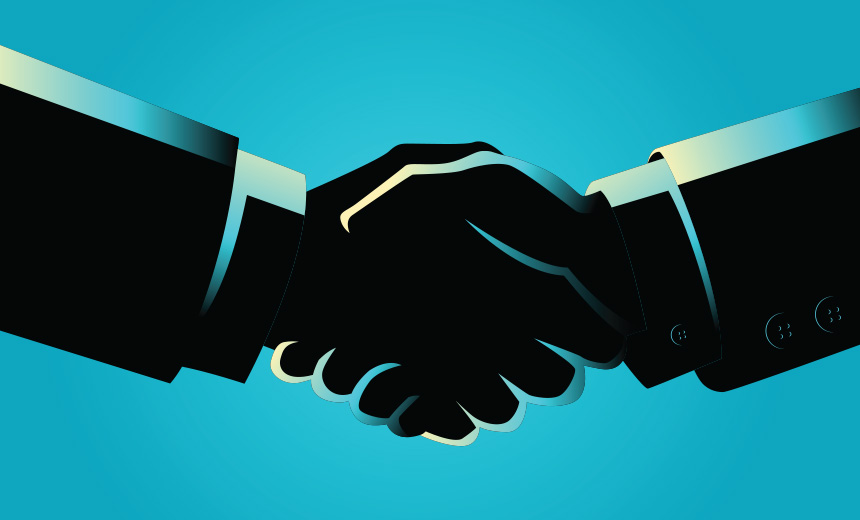 Identity management was the focus of three acquisitions announced in the last several days by Mastercard, Entrust and Keyfactor.
See Also: A Guide to Passwordless Anywhere
Payment card company Mastercard on Monday announced an $850 million deal to acquire the digital identity verification firm Ekata. On the same day, Entrust reported that it had closed a deal to buy the identification firm WorldReach Software for an undisclosed sum.
In addition, public key infrastructure-as-a-service provider Keyfactor said on Thursday that the company would use a portion of the $125 million in new funding it recently obtained to acquire fellow PKI security firm PrimeKey.
The move to improve identity and access management capabilities has spurred several other deals so far in 2021. In March, Okta shook up the identity and access management market by announcing a $6.5 billion deal to acquire the customer IAM technology supplier Auth0.
Also in March, TPG Capital acquired Thycotic from its majority owner, Insight Partners, with plans to combine it with Centrify, which TPG purchased in January, to create a cloud identity security company focusing on privileged access management and carrying out the "zero trust" security model.
Mastercard and Ekata
Mastercard describes the planned purchase of Ekata as a way to advance its identity verification efforts, which is part of a 2-year-old effort by the company to introduce a multilayered approach to identity management.
As part of the deal, Mastercard will roll the Seattle-based Ekata's identity verification data and machine-learning technologies into Mastercard's fraud prevention and digital identity programs. Ekata uses two data sets, the Ekata Identity Graph and the Ekata Identity Network, which can develop risk indicators that businesses can then use to determine, in real time, whether a "customer" is, in fact, legitimate or a malicious actor, Mastercard says.
The deal is subject to regulatory review, and Mastercard expects the acquisition to close within six months.
Entrust and WorldReach Software
The payments and data protection company Entrust closed a deal to bring WorldReach Software under its umbrella. The companies did not release the financial details of the deal. WorldReach, its 30 employees and its corporate leadership will operate as an Entrust business, the company says.
WorldReach specializes in identity management for governments and travel service providers, focusing on identification processes for immigration and border management programs.
Entrust says it will combine its digital identity and encryption technology with Ottawa, Canada-based WorldReach's identity and document verification technology to create a touchless and seamless experience for those crossing international borders.
"The ability to verify identity and manage trusted access digitally is the key to transforming travel and citizen services around the world. With the WorldReach acquisition, Entrust can help these organizations reshape government and travel service experiences around secure digital identities," said Todd Wilkinson, CEO of Entrust.
Keyfactor and PrimeKey
Cleveland-based Keyfactor says the move to bring Swedish firm PrimeKey into its fold will enable the creation of a machine identity management platform. This platform will be created by combining Keyfactor's certificate life cycle automation with PrimeKey's EJBCA, an open-source PKI certificate authority software package.
"Machine identity management can no longer be ignored as part of an identity and access management strategy," says Jordan Rackie, CEO at Keyfactor.
The acquisition was enabled, Keyfactor says, by the recent influx of $125 million in funding led by Insight Partners. The parties did not release the financial details of the deal, which is expected to close within the next 90 days, pending approval by Swedish authorities.
Henry Bagdasarian, founder and president of Identity Management Institute, expects to see more mergers centered on identity management.
Companies often make acquisitions to "fill a gap in the solution offering and strengthen market position," he says. "Particular demand for identity management solutions includes zero trust, SSO, MFA, access control and automation. For large systems with thousands of users, AI and automation is needed to quickly manage user access and detect suspicious activities."