DHS Launches Cybersecurity Careers Website
Site's Sections Tailored for Managers, Professionals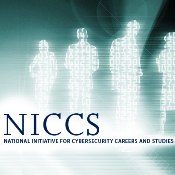 The U.S. Department of Homeland Security has launched the National Initiative for Cybersecurity Careers and Studies, a website aimed at promoting cybersecurity careers and education.
See Also: Webinar | The Future of Adaptive Authentication in Financial Services
The site, NICCS.US-Cert.gov, offers sections tailored for cybersecurity professionals and managers as well as pages aimed at students, parents, educators, policymakers, human resource managers and veterans.
The pages for cybersecurity managers and professionals, for instance, furnish information on career management, training and a workforce framework, which provides a consistent way to help organizations develop programs to attract and retain cybersecurity professionals
Senate Homeland Security and Government Affairs Committee Tom Carper, D-Del., says developing a robust cybersecurity workforce is a top priority. "Our nation cannot afford more delay on this issue, and I intend to hold a hearing on this important topic in the near future as we craft legislation," says Carper, whose panel provides IT security oversight.
According to DHS, NICCS leverages efforts of government, industry and academia to provide a comprehensive, single resource to address the nation's cybersecurity knowledge needs.
NICCS makes research and training information available to federal employees and the public on a single website that includes a robust, searchable catalog of cybersecurity training programs and certifications, which allow users to find trainings based on location, preferred delivery method, specialty area or proficiency level.
DHS partnered with the National Institute of Standards and Technology, the Office of the Director of National Intelligence, the Department of Defense, the Department of Education, the National Science Foundation, and the Office of Personnel Management to develop NICCS.