The Threat-Focused, Next-Gen Firewall
Top Three Strategic Imperatives to Ensure Security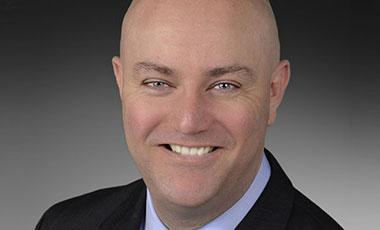 Today's malicious actors don't fear innovation - they embrace it. By employing increasingly innovative and sophisticated approaches, they are too often and too easily able to breach organizations' defenses.
So, how can organizations more effectively guard against today's advanced attacks? Take a threat-centric approach to security to ensure that network security, next-generation firewalls (NGFW) in particular, consider these three strategic imperatives:
Visibility-Driven: Provide real-time contextual awareness for full stack visibility that eliminates visibility gaps.
Threat-Focused: Detect, block, track, analyze and remediate threats - both known and unknown.
Platform-Based: Unify security across defense layers, automate key security tasks and fit seamlessly within existing environments and work streams.
Advanced threats present multiple threat markers that shared intelligence can help detect and prevent.
An NGFW designed with these strategic imperatives in mind elevates it from being a point product to part of an intelligent, threat-focused system. Let's discuss further the value of these strategic imperatives.
Visibility: Can't Manage what You Can't See
Identifying and monitoring changes in the enterprise's environment play critical roles in preventing attacks - especially within a dynamic, distributed organization. A holistic or visibility-driven approach allows an organization to see, detect and eliminate threats.
Visibility-driven NGFWs have the ability to see users, hosts and devices, client-side apps, virtual machines, operating systems, threats and much else across the entire enterprise. This depth and detail of visibility provides context to interpret activity, as well as facilitate the deployment of dynamic controls that rapidly adapt security policies and enforcement in real time based on what is seen.
Threat-Focused: Fight Fire with FirePOWER
Legacy NGFW platforms fail to include cutting-edge security functionality. In addition, these bolt-on security capabilities, like rudimentary IPS, do not support the sharing of critical threat intelligence during each phase of a sophisticated attack. Absent that information, cybercriminals can continue to exploit points of weakness brought about by visibility gaps.
Threat-focused next-generation firewalls address the lack of high-performing security solutions in today's NGFWs by including best-in-class security delivering Next-Generation Intrusion Prevention Systems, Advanced Malware Protection and leading URL filtering for fully integrated threat defense.
Given the rapidly evolving threat landscape, NGFWs that offer continuous analysis, retrospective security and multi-source Indicators of Compromise (IoC) to fight advanced malware have an advantage. They can use these technologies to "go back in time" to identify, contain, and remediate malware that may have initially evaded defenses.
Integration of security within a single platform provides organizations with the ability to defend against increasingly common multi-vector attacks, where attackers combine several techniques, in parallel or rapid sequence. These advanced threats present multiple threat markers that shared intelligence can help detect and prevent.
When evaluating NGFW efficacy, independent testing is critical. Third party testing evaluates NGFW's in a real-world environment and tests and compares their ability to stop threats.
Platform-Based: Taking a Holistic Approach
Deploying independent security point products increases the complexity and cost of an organization's IT defenses. But simplifying an organization's security architecture removes disparate solutions, manual processes and administrative burden.
Uniting security in a single solution delivers a long list of benefits including increased effectiveness, simplified security architecture, streamlined management, monitoring and maintenance, and a lower total cost of ownership.
Without compromising the ability to deliver superior threat protection, platform-based NGFW's provide an organization's security function with the technology solution it needs to deliver a scalable, cost-effective security. Platform-based solutions simplify integration via open APIs to fit easily into existing infrastructures and workflows.
Sophisticated Threats Meet Sophisticated Solutions
Given the volume, complexity and resulting impact of today's sophisticated threats, preventing advanced multi-vector attacks demands a dynamic solution. By adhering to three critical imperatives, Cisco's latest NGFW far surpasses the capabilities, efficiency and effectiveness of existing NGFWs by a significant margin.
Cisco recently unveiled Cisco® ASA with FirePOWER Services, the first threat-focused next-generation firewall. This new security solution provides organizations with an industry-leading approach to combating advanced attacks.
In short, Cisco's "ahead-of-the-class" approach to thwarting sophisticated threats provides organizations with unparalleled visibility into the activity taking place within the enterprise's IT environment, as well as the ability to defend against the entire gamut of sophisticated threats.
To learn more about Cisco® ASA with FirePOWER Services, and how your organization can improve its response to sophisticated threats, please visit: http://www.cisco.com/c/en/us/products/security/asa-next-generation-firewall-services/index.html
Paul McCormack, CFE, is a freelance business writer and consultant. His areas of expertise include accounting, banking, cloud computing, corporate governance, corruption, cybersecurity, executive protection, fraud, intellectual property and money laundering.