3 Ethical Dilemmas
How Do Fraud Examiners Respond to These Challenges?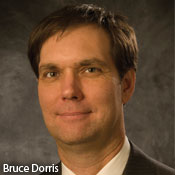 Fraud examiners and other anti-fraud professionals often uncover ethical misconduct in the course of our work. Some of these transgressions may be criminal, while others might represent more subtle issues of character and decision-making. All of them help develop a clearer picture of whether a fraud has occurred, and may lead us down the path toward resolving the case for our client.
See Also: Zero Trust Webinar Tomorrow: Research Insights Exploring the Actionable, Holistic & Integrative Approach to Security
But in addition to discovering ethical breaches by others, fraud examiners are also held to a high ethical standard. The principles of professional conduct and acceptable practices must govern the anti-fraud professional, no matter the desire to close a case or pursue a favorable resolution for the client. Simply put, an "end-justifies-the-means" mentality is no more acceptable for the fraud examiner than it is for the fraudster. (Also, read Fraud Examination: How to Get Started)
One of the most common ethical dilemmas arises from a temptation to cut corners.
Ethical values are widely accepted beliefs about how one should act. More specifically, they are general behavioral expectations of any person, in any society, acting in any capacity. What types of ethical dilemmas must we navigate in our efforts to prevent and detect fraud? Here are a few that come to mind:
Establishing Guilt: A client suspects one of their employees has committed fraud. As a Certified Fraud Examiner (CFE), I'm asked to investigate - and hopefully resolve - the case. As I gather evidence, it creates a picture that clearly implicates the employee in wrongdoing. The employee does not confess, however, and it becomes time to present the evidence to the client. The first question my client is likely to ask about the employee is: "Did he do it?"

As a fraud examiner, it is not my role to establish legal guilt or innocence. I am ethically bound to present the evidence without stating my opinion as to whether the individual is guilty or innocent of a crime. That is for a "decider," such as the appropriate management or HR professional, or a prosecutor or the courts, to determine. Though my client may want to hear the words from my mouth (or in a report), to do so could unfairly bias what is primarily a fact-finding and evidence-gathering role.

Insufficient Expertise: We sometimes come to another ethical crossroads when being approached with a situation that may be beyond our skill set. For instance: a client presents a case in which much of the evidence resides on a computer or other high-tech equipment, perhaps in a complex way. If I don't have the proper training in digital forensics and related concepts crucial to this type of investigation, I must defer the case to someone with the proper expertise. If my desire to keep my client's business influences me to attempt to work a case beyond my knowledge level, I could end up destroying evidence, hindering the investigation and/or even breaking the law (through privacy violations, for example).
Cutting Corners: Perhaps one of the most common ethical dilemmas arises from a temptation to cut corners. For example, you might be having a difficult time gathering the evidence you need for a particularly challenging case. Then you remember a colleague who used to work at your firm - or just a friend or a relative - who now works as an examiner for the government, and is privy to sensitive information. You might be tempted to make a phone call that you feel would provide the bit of information needed to move the case forward. As tempting as it may be, it is unethical (and possibly criminal) to take such a shortcut. An examiner who makes that mistake will most likely have to answer for it later. At some point in the process, you will have to explain to somebody how you got your information - possibly landing you, your colleague, and anyone they might have involved in big trouble.
Committing these types of ethical breaches could involve consequences ranging from a loss of reputation and clients to facing disciplinary measures by a governing body (CFEs are subject to a board of review, for example) - or even legal ramifications, as in cases where confidentiality or privacy laws are broken.
Ethical issues can be a bit nebulous at times, and not all of them are as evident to the anti-fraud professional as the examples I've provided. That's why the ACFE created a strict Code of Professional Ethics for our CFEs. The Code is on our website, and it explains the required conduct for all CFEs, without exception. These rules were written to maintain the higher standard of professionalism among this class of expert "corporate cops" - but in principle, the CFE Code of Professional Ethics is a good guide for any anti-fraud professional to follow. Understanding it can help us remove the gray from those so-called "gray areas" of fraud examination and help us do our jobs better and more ethically.
Dorris is vice president and program director for the Association of Certified Fraud Examiners (ACFE), the world's largest anti-fraud organization and premier provider of anti-fraud training and education.