5 Tips on Vetting an Online School
How to Pick the Right Information Assurance Program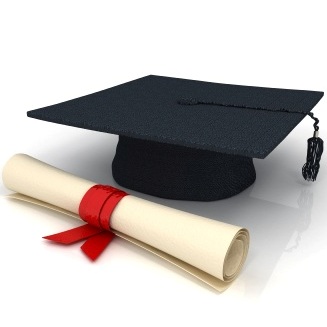 With hundreds of schools offering a host of online information assurance and IT security programs - including undergraduate, graduate and certification offerings - how do students make a smart choice about the one that's right for them?
It boils down to two major things: intent and learning style. "People should select programs that will help develop their career and skills," says Gary Kessler, director of master of information assurance program at Norwich University.
Here are five tips on vetting online IT security and information assurance programs:
See Also: Keeping Your Side of the Street Clean: 5 Cyber-Hygiene Facts You Wish You Knew Earlier
Know what you want.
Determine if the program is NSA certified.
Contact the school.
Determine qualifications of faculty members.
Learn what others say about the program.
Know What You Want
Identify your career goals and how they match with what the online program offers. Do you want to pursue a technical career path or management one? Do you want to develop new skills or refine existing capabilities?
After spending 20 years in human resources, Leslie Corbo decided on a career change, wanting to become a watchdog and investigate cybercrimes. In her early 40s, she found an online program focusing in cybersecurity at Utica College. Today, she's a cybersecurity analyst with a defense contractor, applying forensics analysis and techniques to conduct cyber investigations she learned online. "This clarity helped me short-list schools and brought me closer to where I want to be," says Corbo, who completed an online bachelor's program in 2010 to be part of cutting-edge technology.
Determine if the Program is NSA Certified
Look for an established educational institution that has been accredited by the National Security Agency and the Department of Homeland Security as a National Center of Academic Excellence in information assurance education. The schools that are NSA- and DHS-approved typically offer more scholarships than other institutions provide and a clear direction toward industry-recognized knowledge and skills.

Center for Academic Excellence schools have access to the Defense Department's Information Assurance Scholarship and the Federal Cyber Security: Scholarship for Service programs. "Students who win these scholarships must study at a CAE, and faculty at those institutions can apply for capacity- building grants through that program," says Matt Bishop, a computer science professor at the University of California at Davis. Designation as a center, however, does not carry a commitment for funding from NSA or DHS.
Contact the School
Go directly to the school's academic program offerings on its website and look for the online program, which will give you more detailed information.
After considering numerous master-degree programs, Philip Foley narrowed his choices to two schools. The senior security analyst with Verizon Cybertrust Security then spent hours looking at details on both universities' websites. He also contacted career counselors and faculty members to address specific questions, such as:
How flexible are instructors in working with students offline?
What kind of technical support the online programs offer?
How is learning facilitated, through online discussions, webinars and/or video presentations?
Can students access online sessions via tablets or mobile devices?
What companies typically recruit students from these programs?
"Getting answers to your questions is often a good indicator of how engaged the faculty and school is in catering to student needs," Foley says.
Determine Faculty Qualification
Check out the credentials of faculty members. Review faculty bios on the schools' websites to get instructors' academic and real-world experiences and see any research papers they may have published to determine if these instructors meet your qualifications to teach you. Carbo sought teachers with on-the-job know-how. "Select instructors who have 'been there, done that,'" Corbo says. She also encourages prospective students to reach out directly to faculty members via e-mail or phone call to get a better feel for the program and the degree of personalized service they'll offer.
Learn What Others Say about the Program
Connect with former and current students to learn about their experiences with the school and faculty. Ask how instructors work one-on-one with students? How often do they respond to queries? How engaged is the school to help students achieve their career goals? How good is their networking with companies in private and public sectors? Will I get a job afterward?
"Always ask hard questions and make an informed decision," Foley says.